This post may contain affiliate links. Read my disclosure policy.
Hi, it's The Bug, and it's time for some Friday Fun! Although I'm not sure if it's as fun sliding into a big pit of corn…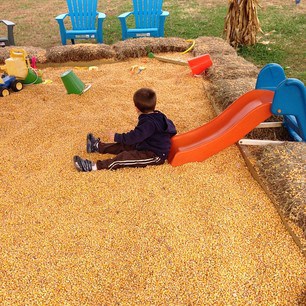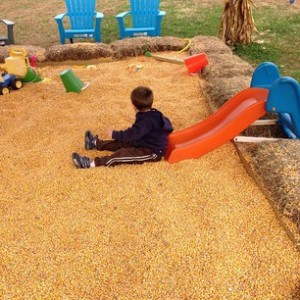 Or spending a fun Saturday afternoon with my three favorite people…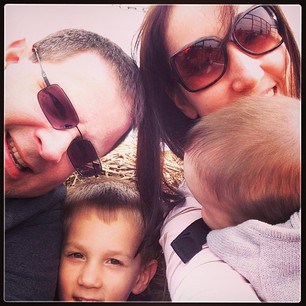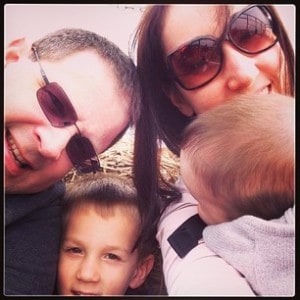 In other big developments, Mommy met this nice lady…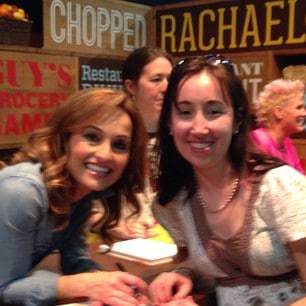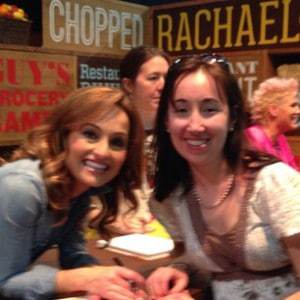 And brought home lots of snacks…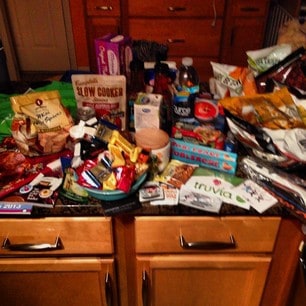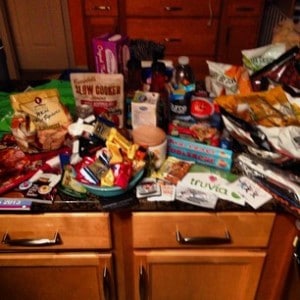 This little guy went pumpkin picking for the first time…
And he turned 7 months old on Tuesday.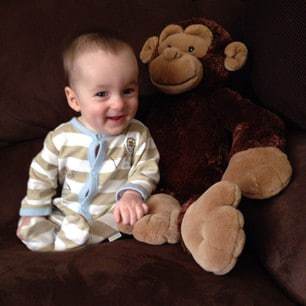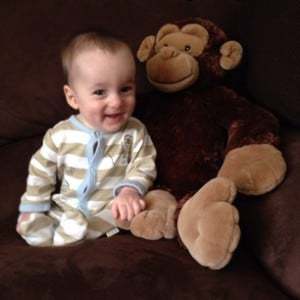 Oh, and here's the biggest news of the week. I'm a big boy and I don't need naps anymore…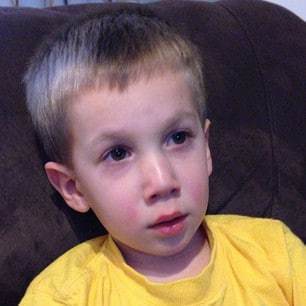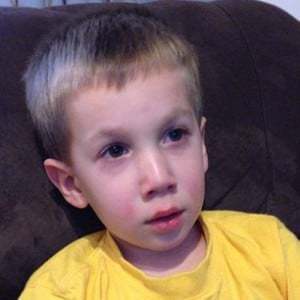 Clearly!
Mama is teaching me all about being thankful, especially for people that help out and do good things. If you know any people like that, you should enter them in the Thanks for Giving Contest.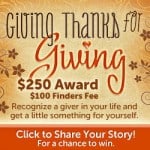 If you want to see more photos of me behind-the-scenes of life in the Cupcakes & Kale Chips house and kitchen, follow Mommy on Instagram.
Also, make sure you follow her on bloglovin', or enter your email address in that box on the right, so that you never miss any photos of me new recipes, reviews, and giveaways that are coming up.
OK, Mommy's turn…
Something I love and made this week – Slow Cooker Beef Pot Roast – well, basically I made this, but didn't exactly follow the recipe. That happens sometimes. (on my Yummy Eats Board)
Something I love and will probably never make – Kentucky Hot Brown Burger from Call Me PMc – I just can't even… no words! (on my Burger Obsession Board)
Something I love and want to bake – Grain Free Banana Bread with Chocolate Chips – yummy yummy yummy! (on my Gluten Free Baking Inspiration Board)
Something I love and want to cook – Lasagna Stuffed Spaghetti Squash from Closet Cooking – now THIS is what I call "dinner"! (on my Squash Obsession Board)

Something I love and want someone to make for me – Caramelized Butternut, Roasted Garlic & Coconut Butter Grilled Cheese from How Sweet It Is – because I was to eat it in all its cheesy, greasy glory, but I am sure I would cut back o all of that if I made it myself. (on my Grilled Cheese Obsession Board)
Something I love and want to put my own spin on – Autumn Chicken Salad from Chocolate & Carrots – I think this would be fabulous with steak, too, and this may be what pushes me to remake and post my cream balsamic dressing. (on my Salad Obsession Board)
What are your "Somethings"? Leave me some links in the comments!
And if you want to see more of my "Somethings", follow me on Pinterest.
Last week, the five most popular recipes were:
#5 – Creamy Greek Yogurt Maple Dijon Dressing
#4 – Slow Cooker BBQ-Rubbed Turkey Breast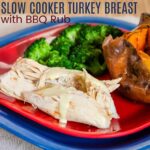 #3 – World's Best Lasagna
#2 – Sesame Glazed Cauliflower "Wings"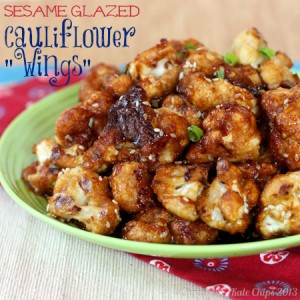 #1 – Baked Cauli-Tots

This week, well…
I basically made fancy pants chicken fingers…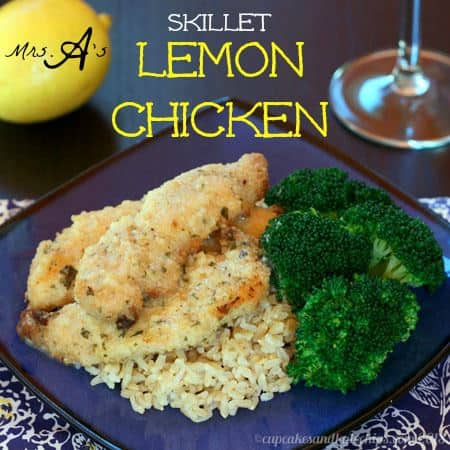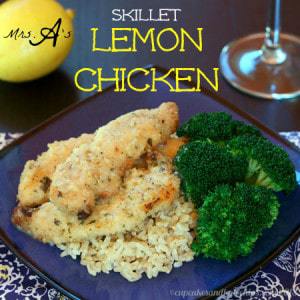 I encouraged you to Give Thanks for Giving…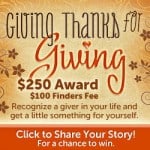 I had a liquid lunch…
I went wayback and got a little nutty…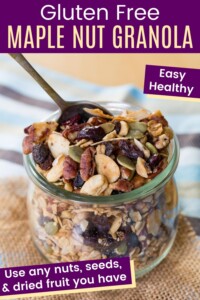 And I told you about my kid's concept of time, or lack thereof…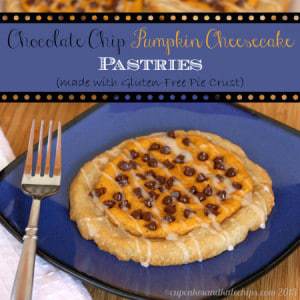 Next week family favorites, sharing the love, and pumpkin & chocolate:
Sunday – It's a #SundaySupper Halloween Party, and I've got a monster of a dip for you!!
Monday – I've got a surprise and a simple monster of a cookie.
Tuesday – Sorry, no monsters here… just a little break from pumpkin and apple and chocolate and candy.
Wednesday – Wayback Wednesday, and a monster pie!
Thursday – How about a monster of a candy recipe roundup?
Friday – Friday Fun!
Have an awesome weekend! As I said earlier, I'd love to see links to your "Somethings", so leave 'em in the comments!