This post may contain affiliate links. Read my disclosure policy.
Hi, it's The Bug, and it's time for some Friday Fun! As I look into this beautiful fountain, I am pondering the meaning of life… or pondering sticking my arms in there without rolling up my sleeves…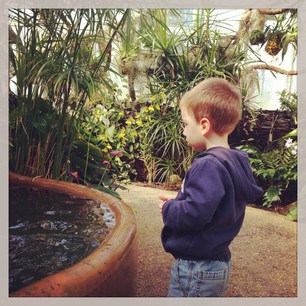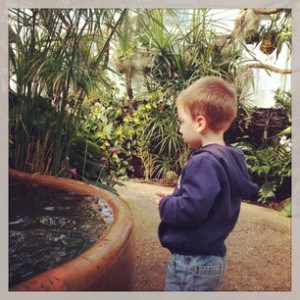 It's been a quiet, sleepy kind of week, and here I am pondering my smoothie, while Baby Smiles ponders…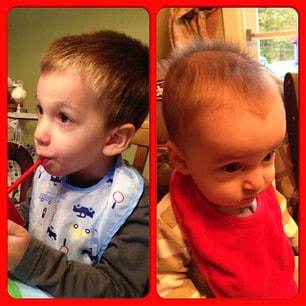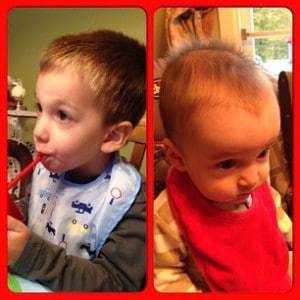 Peas…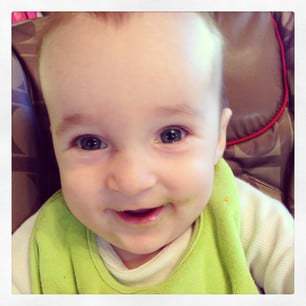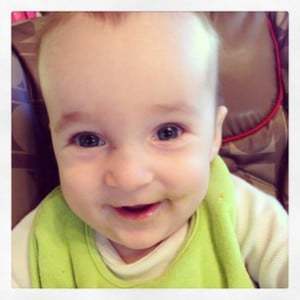 Actually I'm pondering how dumb this kid is….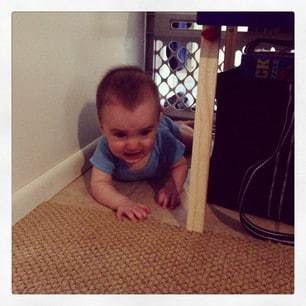 Duh!
Don't forget to enter to win $300 to spend at Amazon!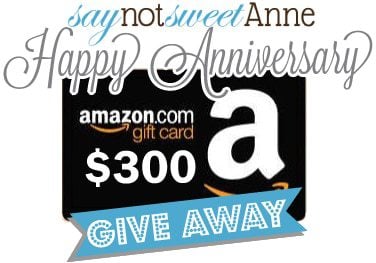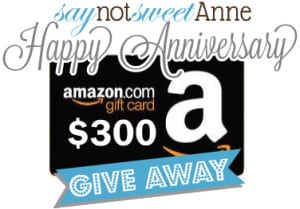 If you want to see more photos of me behind-the-scenes of life in the Cupcakes & Kale Chips house and kitchen, follow Mommy on Instagram.
Also, make sure you follow her on bloglovin', or enter your email address in that box on the right, so that you never miss any photos of me new recipes, reviews, and giveaways that are coming up.
OK, Mommy's turn…
Something I love and made this week – Cheeseburger Frittata, but I used leftover hamburgers, inspired by the idea from The Fountain Avenue Kitchen (on my Dinner Inspiration Board)
Something I love and will probably never make – Apple Pie Lasagna from Beyond Frosting – this looks RI-DIC-U-LOUS!! I could make it, but again, it is one of those things that if I did, I would certainly polish it off. (on my OMG Food Board)
Something I love and want to bake – Goat Cheese Sugar Cookies from Love & Olive Oil – I a totally intrigued. (on my OMG Food Board)
Something I love and want to cook – Braised Beef Short Ribs from The Tasty Fork – seriously, just oh my gosh! (on my Dinner Inspiration Board)

Something I want to make for someone I love even though I don't like it myself – Pearl Onions in Cream Sauce from A Family Feast – No offense Martha, I just don't like 'em, but my aunt loves them and has been wanting to find a recipe (on my Side Dish Inspiration Board)
Something I love and want someone to make for me – Chocolate Dipped Homemade Pumpkin Poptarts from Happy Food Healthy Life – if you showed up at my house with these, I would love you forever. (on my Pumpkin Obsession Board)
Something I love and want to put my own spin on – Spicy Portuguese Pulled Pork from Family Foodie – Isabel inspired me to try pulled pork with some different international flavors. (on my Slow Coker Obsession Board)
What are your "Somethings"? Leave me some links in the comments!
And if you want to see more of my "Somethings", follow me on Pinterest.
Last week, the five most popular recipes were:
#5 – World's Best Lasagna
#4 – Greek Yogurt Pumpkin Cheesecake Tart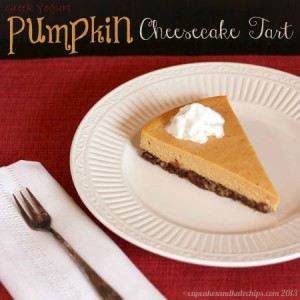 #3 – Chicken Corn Chowder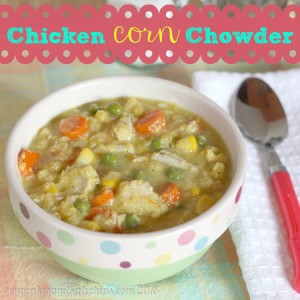 #2 – Sesame Glazed Cauliflower "Wings"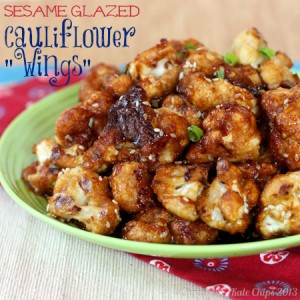 #1 – Baked Cauli-Tots

This week, well…
I was thrifty…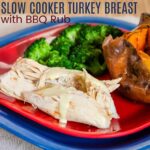 I made some scary good treats with The Bug…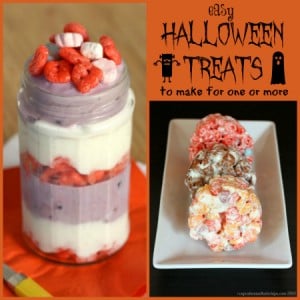 I said "Happy Blogiversary"…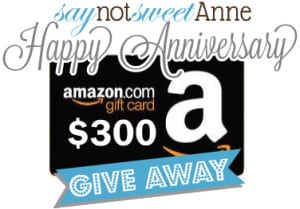 I did some repurposing…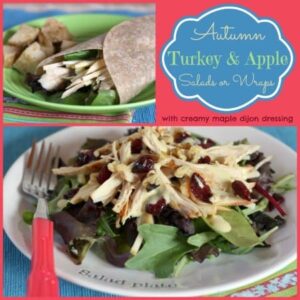 I made lunch…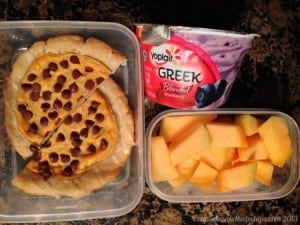 And I got no sleep…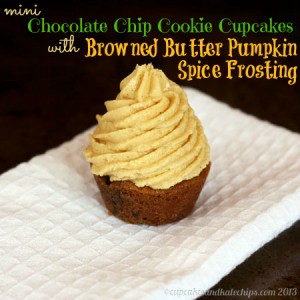 Next week family favorites, sharing the love, and pumpkin & chocolate:
Sunday – We are Saucing it up for #SundaySupper, and I recreated an old family favorite.
Monday – Mama Monday and it is time to Give Thanks.
Tuesday – Mmm, pastries…
Wednesday – Wayback Wednesday
Thursday – Mmm, smoothies…
Friday – Friday Fun!
Have an awesome weekend! As I said earlier, I'd love to see links to your "Somethings", so leave 'em in the comments!