This post may contain affiliate links. Read my disclosure policy.
Hi! It's The Bug and I'm ba-ack and ready for some Friday Fun! And after having my tonsils out, fun for me is eating solid (though very soft) food again…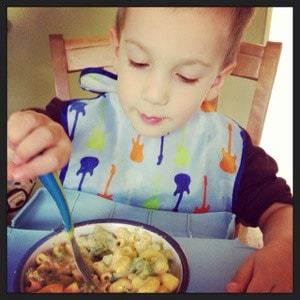 And playing outside again…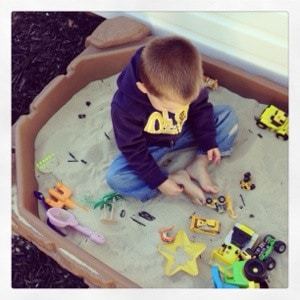 And doing arts & crafts again…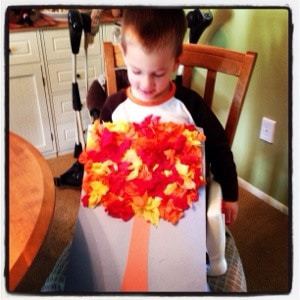 And tackling Baby Brudder again…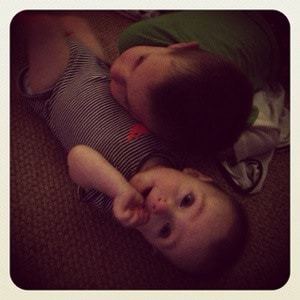 Speaking of that kid, he is getting onto all sorts of trouble…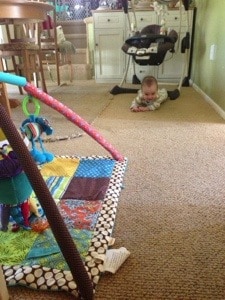 And my stuff…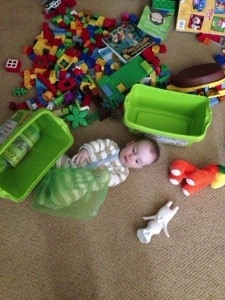 Thinks he's a big shot just 'cause he is 6 months old now…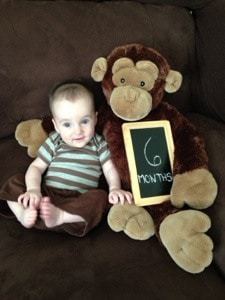 Whatever! Look at me when I was 6 months…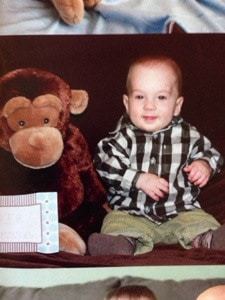 I could totally take him!
Anyways, Mommy asked me to remind you about the big GIVEAWAY to celebrate Miss Joan's Birthday. She is the nice lady from Chocolate, Chocolate and More.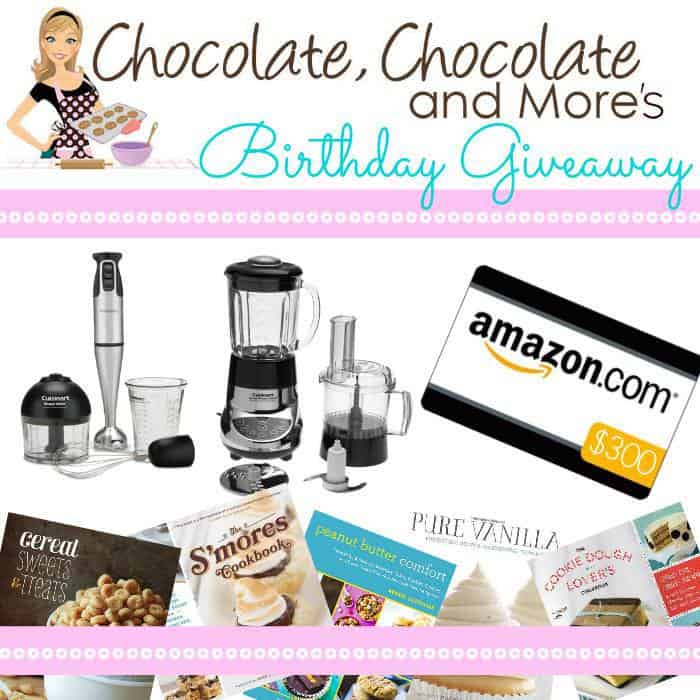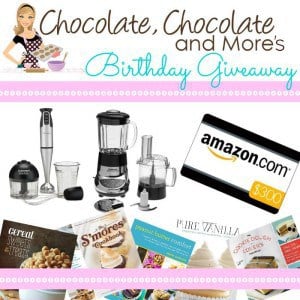 Also, make sure you follow her on bloglovin', or enter your email address in that box on the right, so that you never miss any photos of me new recipes, reviews, and giveaways that are coming up.
OK, Mommy's turn…
This week's "Somethings" are dedicated to my mom!
Something I love and made this week – Soul Warming Butternut Squash Soup from me – perfect for The Bug after his surgery, and sooo yummy! (Mom loves this too.)  (on my Yummy Eats Board)
Something I love and will probably never make – Almond Joy Truffles from High Heels and Grills – because my mom loved Almond Joy, though truthfully, I probably would make these, except that undoubtedly while I am elbow-deep in melted chocolate, Baby Smiles would surely need to be fed or changed. (on my Candy & Sweet Bites Food Board)
Something I love and want to bake – Pumpkin Pie Butter Tarts from Michael Smith on Food Network Canada – combines two of my mom's favorite desserts. (on my Pumpkin Obsession Board)
Something I love and want to cook – Butternut Squash Cheddar Ale Soup from Frugal Foodie Mama – combined two of my mom's favorite soups. (on my Soup & Stew Inspiration Board)

Something I love and want someone to make for me –    55 Pancake Recipes compiled by Vintage Kitchen Notes – yup, someone can make me all 55 of them. Mom likes pancakes too, but really this one is all about me. (from my Breakfast Inspiration Board)
Something I love and want to put my own spin on – Butter Bourbon Ice Cream from Ninja Baking – I want to make a no-churn version of this for my Butter Pecan-loving mama. Maybe even browned butter… (on my Ice Cream Obsession Board)
What are your "Somethings"? Leave me some links in the comments!
And if you want to see more of my "Somethings", follow me on Pinterest.
Last week, the five most popular recipes were:
#5 – Homemade, No-Churn Peanut Butter Cup Ice Cream Cake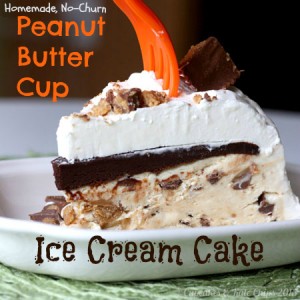 #4 – Eggplant Parmigiana Pasta Casserole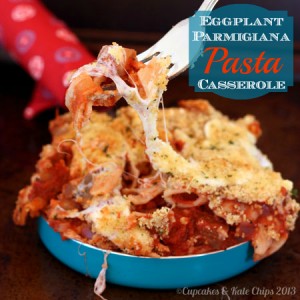 #3 – Banana Nut Bread Granola Bars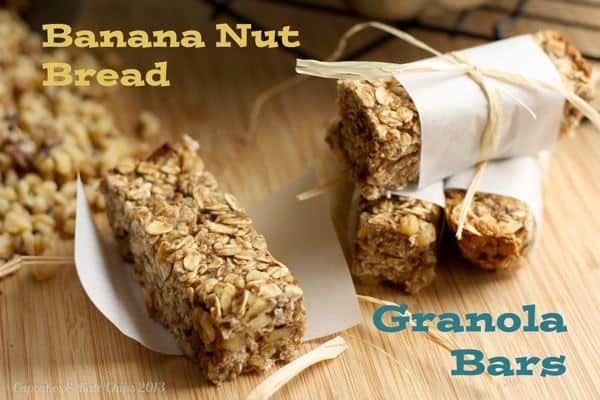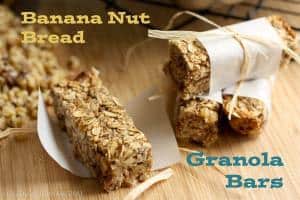 #2 – Sesame Glazed Cauliflower "Wings"
.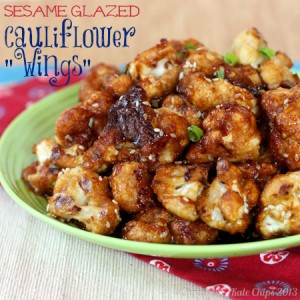 #1 – World's Best Lasagna
This week, well…
I celebrated the start of fall by sitting in the house with my recovering kid…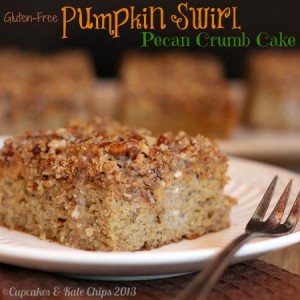 I helped a friend celebrate her birthday, and you have a chance to get the gifts…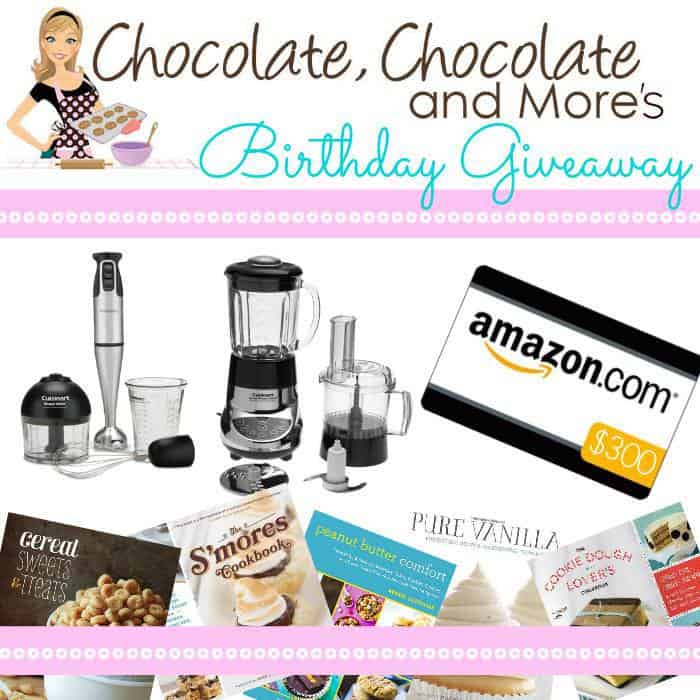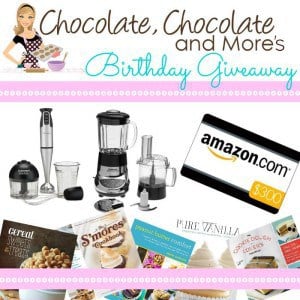 I made lots of soft food…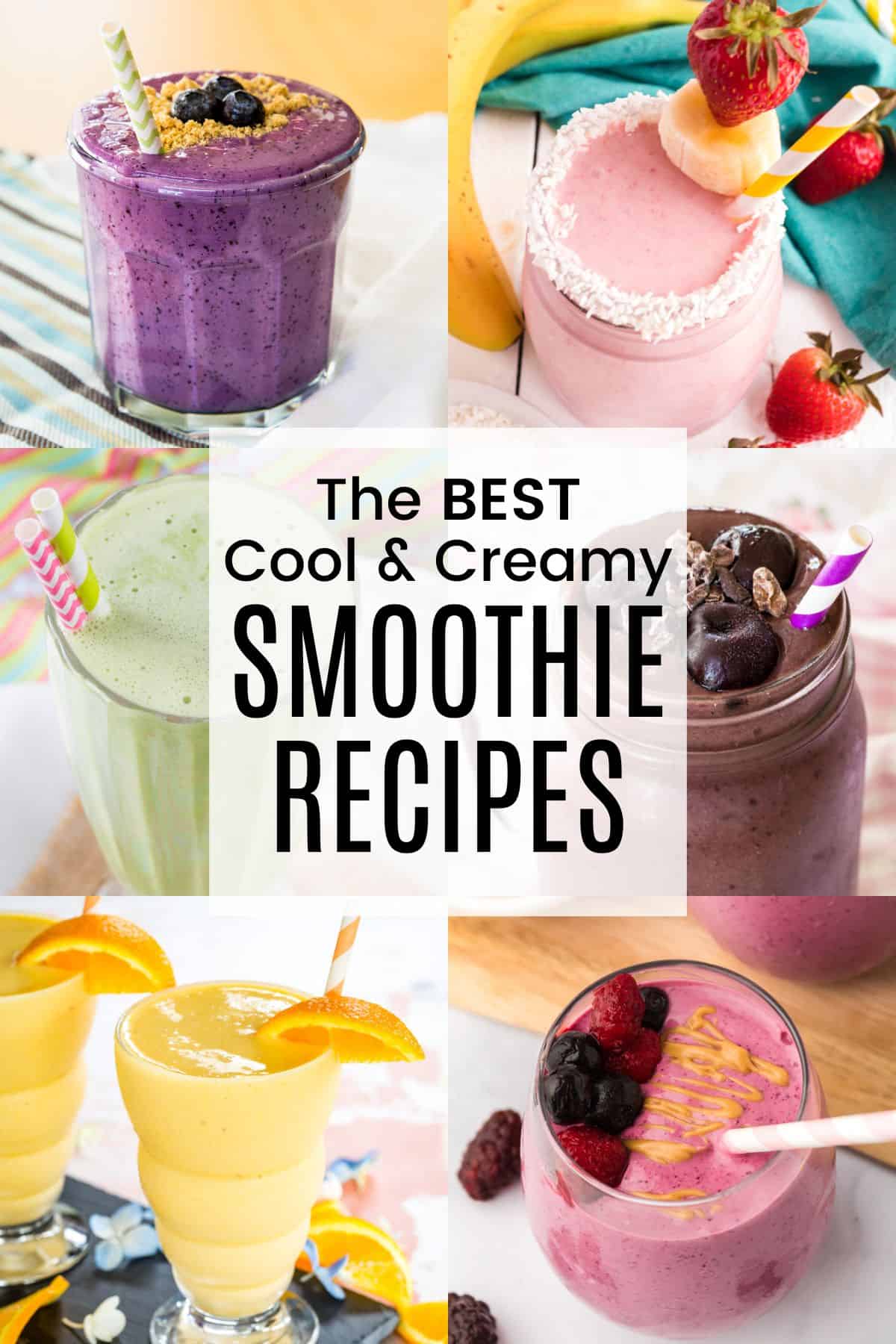 I told you a little story about me, my aunt, and chocolate…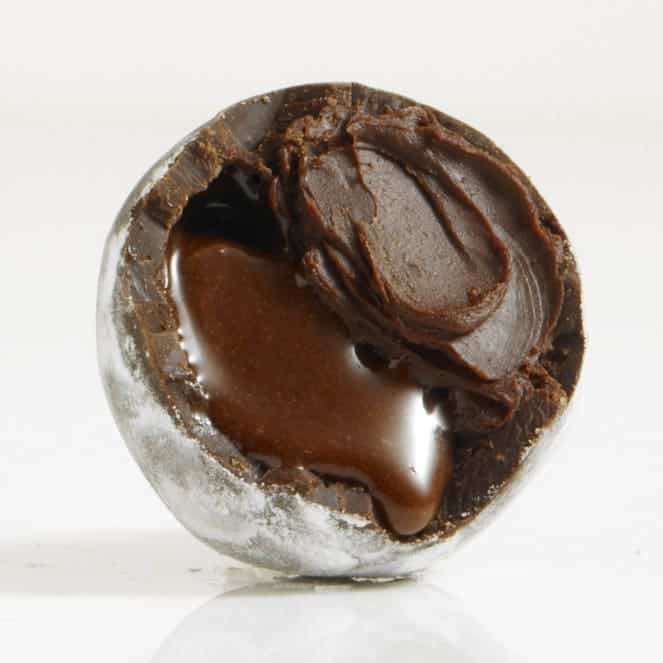 And I had a friend cover for me in the kitchen while I was taking care of The Bug…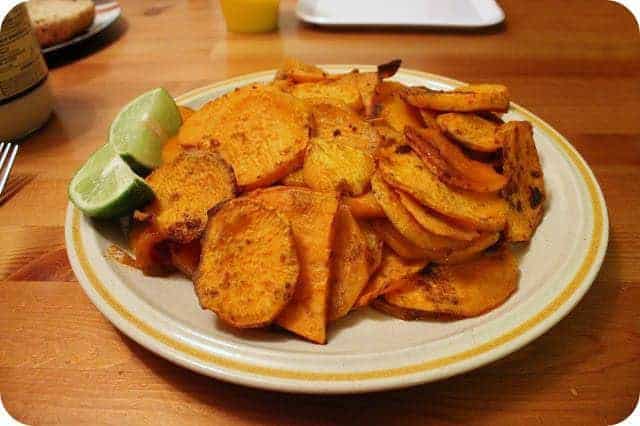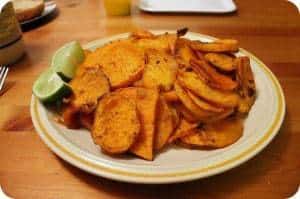 Next week, it's a :
Sunday – #SundaySupper is getting a little crunchy, and I've got something a little crunchy, a little chewy, and a whole lotta awesome.
Monday – Mama Monday… hmmm… not sure yet.
Tuesday – Do you like tots? Have I got a recipe for you!
Wednesday – Wayback Wednesday
Thursday – Ketchup that counts as a veggie?!
Friday – Friday Fun!
Have an awesome weekend! As I said earlier, I'd love to see links to your "Somethings", so leave 'em in the comments!