This post may contain affiliate links. Read my disclosure policy.
Well, I tried a few different things for my Friday posts, but I really loved doing Friday Fun, where I gave you a glimpse into our lives, share some of my favorite food finds of the week, and talk about what has been and will be on the blog. So it's back, as often as I can keep up with it!
The best part of this week was The Hubby taking a day off from work so that we could have my friend Kara, from Kiwi Photography, take some fun fall pictures of us.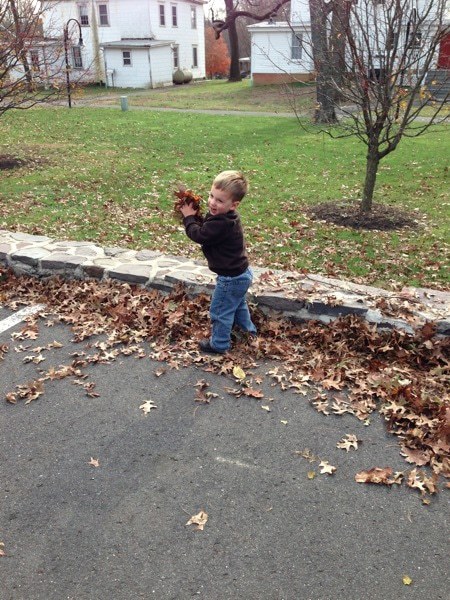 Oh, and Thursday night was pretty fab, too, but as I am writing this, it hasn't actually happened yet, so I can't tell you about it. But you can get a preview HERE.
So I am gearing up for Thanksgiving by… doing absolutely nothing. My extended family is all traveling down to my mom's in Delaware, but The Hubby, The Bug and I are staying put. If we go, then pretty much everyone else has to stay in a hotel because The Bug seriously needs his own room. Or we have to stay in a hotel, which I am just not in the mood for. Nor is my pregnant body (and bladder) in the mood to drive that far in Thanksgiving traffic. So the three of us are going to relax, watch the parade, and get dinner at Mastori's Diner. Delicious, huge, and affordable. And someone serves it to me and does the dishes. I'll probably make a few Thanksgiving-type dishes sometime over the weekend, but there is just a certain pressure about making the 10 expected side dishes when you cook on the actual holiday. Pressure that I am not in the mood for. I'll save that for making homemade cookies and pirogies for Christmas.
So, in honor of me not cooking for Thanksgiving, I am having a virtual feast right here, with some of my favorite bloggers doing the cooking.
Liz, That Skinny Chick Can Bake, will be showing up early, since she is bringing her Apple Topped Brie en Croute.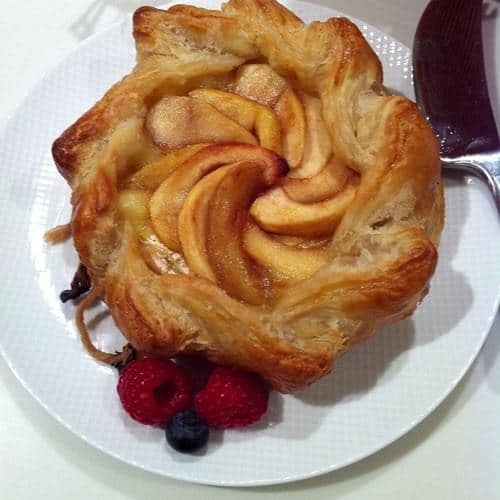 Jessica from How Sweet It Is has graciously agreed to mix up a little pre-dinner cocktail, Pomegranate Margaritas. Hope she can make mine a virgin. Hope she'll come back after I haves this baby and make some more.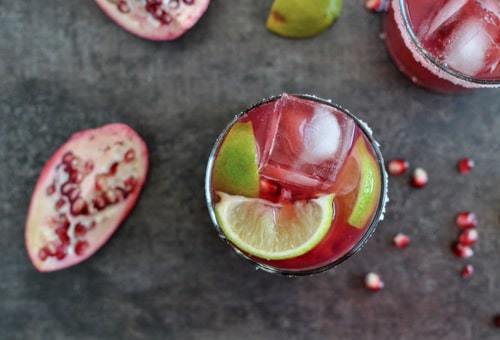 Mia from Mia's Domain will provide her Maple Apple Glazed Turkey.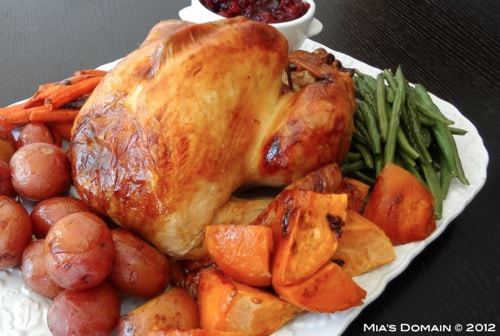 I am bringing the Cinnamon & Orange Scented Cranberry Sauce, since it is already made and in the fridge.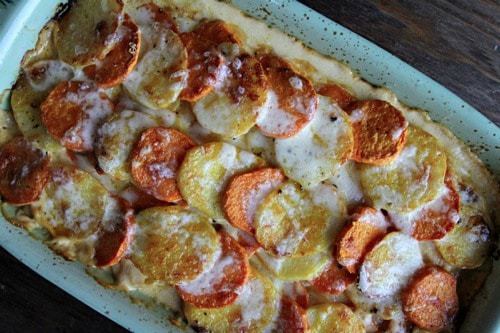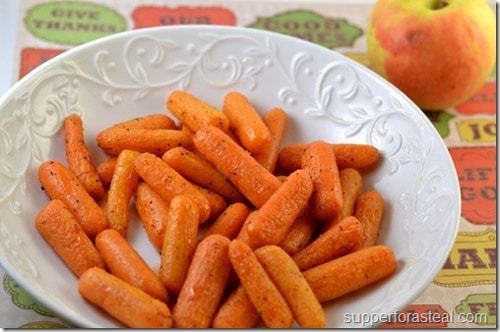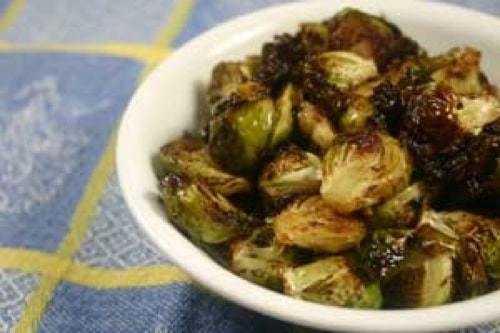 And for dessert, Carla the Chocolate Moosey's Pumpkin Pie Cupcakes! I can't handle the cuteness!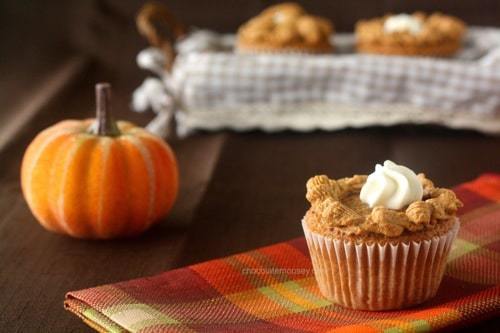 Boy am I stuffed!
What is on your Thanksgiving menu?
Here is the blog plan for next week (subject to change, based on the whims of the 2 1/2 year old and his pregnant mommy):
Sunday Supper – Thanksgiving Leftovers!
Mama Monday – A fabulous ways for mamas to feel rejuvenated in the new year.
Tasty Tuesday – A review of the Foods From Chile dinner I attended, hosted by Full Belly Sisters.
What's in the Lunchbox Wednesday, and maybe a Recipe Redux, if I get my butt in gear this weekend.
Thanksgiving Thursday – Repurposing leftover cranberry sauce.
Friday Fun – Yep, you got it, leftovers edition.
Enjoy!