This post may contain affiliate links. Read my disclosure policy.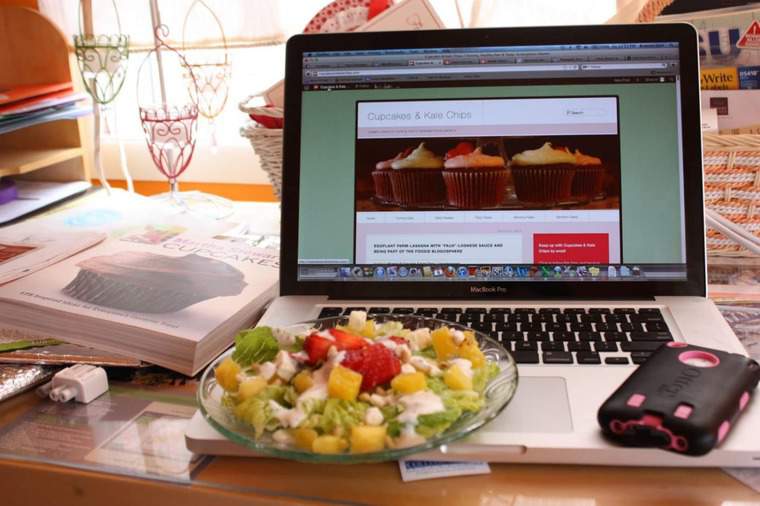 Happy Friday everyone! I know I don't work outside the home, but I still look forward to Friday. I love knowing that The Hubby will be home with me and The Bug for a couple days. I usually have at least one meal planned that is a little more special than our usual Monday to Friday fare. And hopefully we have something fun planned. This weekend it is a Date Night! My dad, Grandpa Yee-Haw (since that is what The Bug says every time he sees him) is coming to babysit. So The Hubby and I get to have a meal alone that isn't interrupted by someone spitting out food and yelling to have his hands wiped. Unless one of us drinks too much. Kidding! I love my kid, but I have practically every single meal with him, and it gets old.
So in honor of Friday, I decided to start a fun series of posts showing what I am loving this week, mainly from my reading of articles and blogs on the internet.
At this moment, I am loving lunch. Well actually I just finished my last bite. It was a wonderful salad inspired by this Pineapple Arugula Salad from Sumptuous Spoonfuls. I had just cut up a bunch of pineapple the day I saw this recipe, and knew it HAD to be lunch one day this week. I switched it up a bit using what I had in the house – feta instead of goat cheese, pine nuts instead of walnuts, pineapple juice and poppy seeds in the dressing instead of lime juice and mint, and I added a couple strawberries, just because. Yum!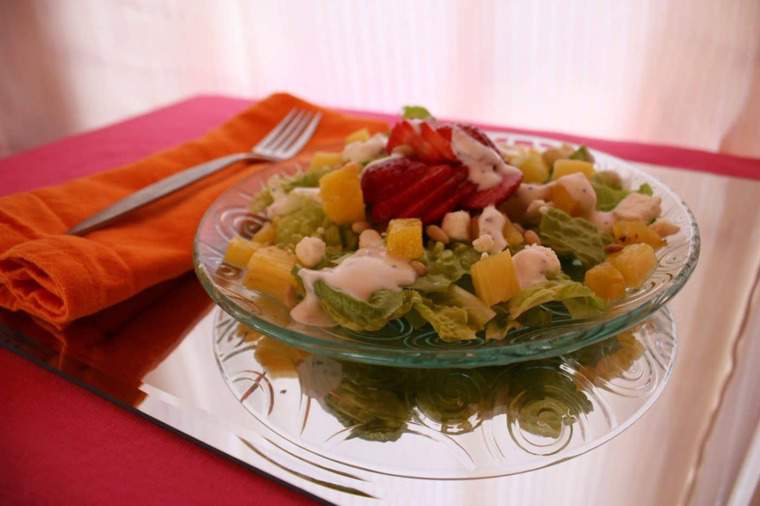 Speaking of pineapples and things I love, I love that The Bug calls them "Bye-Bye-Apples." I have no idea why, but it is so cute!
I am also excited about the chance to win a $50 Visa Gift Card and PEANUT BUTTER(!!!) from Averie Cooks, and to check out her blog. I just found it, and it looks awesome!
Clearly, even after last weekend (or maybe because of last weekend), I still have chocolate on the brain!
Well, I hope you check out some of these links, and have a great weekend. And I'll leave you with what will probably become my weekly questions:
What are your plans for the weekend? Cooking up anything special?
Enjoy!