This post may contain affiliate links. Read my disclosure policy.
So much of the blogging and social media industry relies on being tied to our laptops and phones, but there's so much you cannot get just from being online, which is why you need to attend Food Wine Conference 2016. Food Blogger Conferences are NOT Available on the App Store.
Food Blogger Conferences are NOT Available on the App Store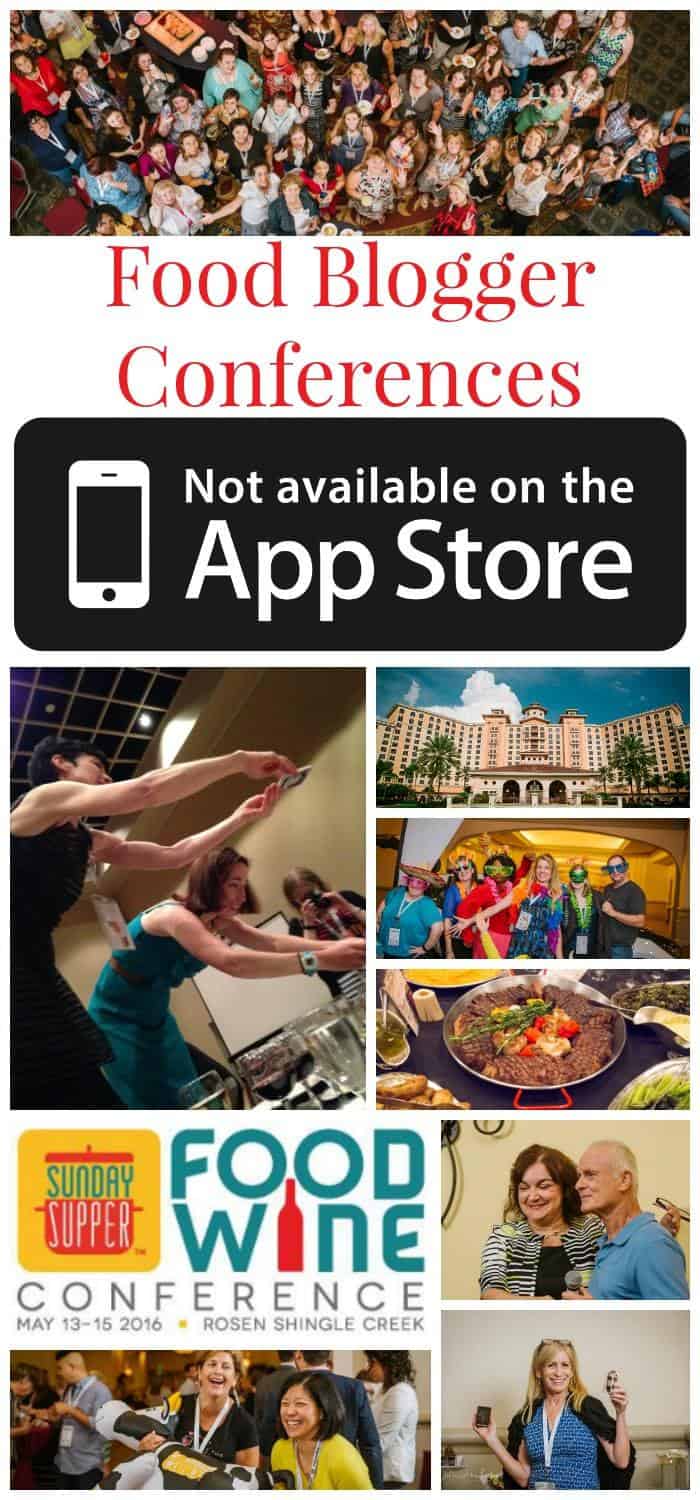 Disclaimer: As a Brand Ambassador for the Food Wine Conference, I receive a discounted ticket. No other compensation was received, and, as always, all opinions are my own.
As a food blogger or social media influencer or even a traditional media guru, so much of our time is spent on our computers, phones, and other mobile devices. Sure we may create beautiful recipes and photos in our kitchens or studios, or we are traveling to exciting destinations, or even just visiting awesome local places. But then we have to sit and edit and write. And promote promote promote. And network. But these days, "networking" often means liking another blogger's Facebook post or Instagram picture, pinning one of their recipes, or retweeting, or snapping them back. While all of this is a necessity to get your name and incredible content out there in our fast-paced, digital world, sometimes we need to step away from the screen. We need to learn more about the best strategies for promoting our content. We need our eyes opened to new ideas and opportunities. We need to learn how to be more efficient. And, sometimes most importantly, we need to connect with our fellow bloggers, potential employers, colleagues, and friends. Real, human connections that cannot be replaced by tapping keys or screens.
So that is why I'm going to tell you about what you get from attending Food Blogger Conferences like Food Wine Conference that is NOT Available on the App Store.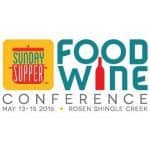 And after I have you convinced to join me at Food Wine Conference in Orlando at Rosen Shingle Creek on May 13-15, 2016, make sure you head on over to register. Use promo code CupcakesKaleChips at checkout to save $50!
Facebook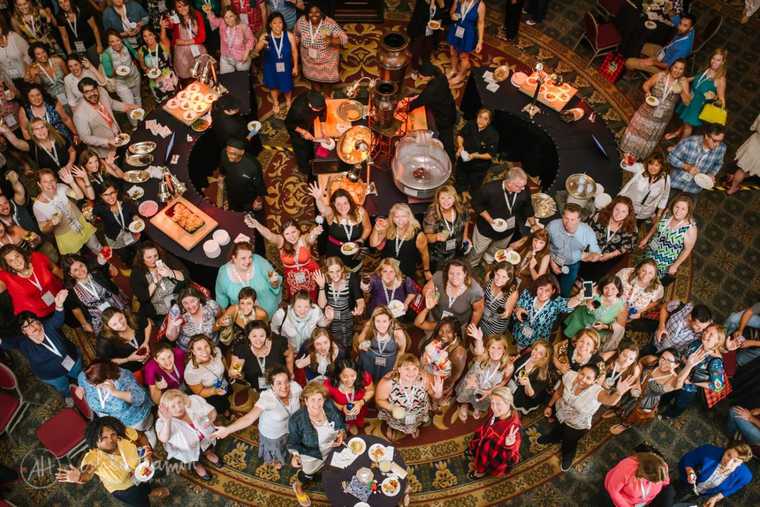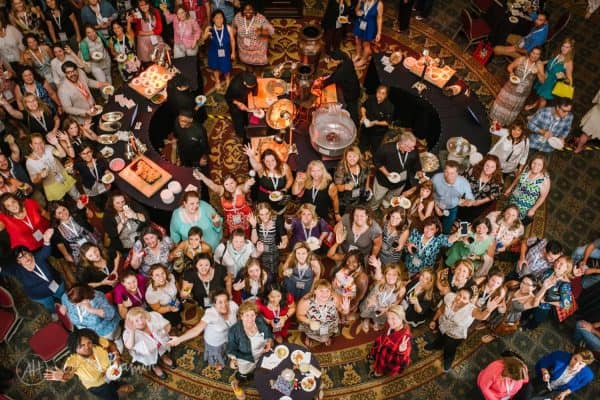 Like Like Like Like Like Like Like. Not enough Likes and Facebook thinks you aren't cool, so they decide that you shouldn't be seen. Facebook is kind of like the Regina George of social media, relegating you to the unpopular table in the school cafeteria. That doesn't happen at the Food Wine Conference. You are surrounded by your people. And your people come in all colors, shapes, and sizes, but they are united by a love of food and passion for sharing that with the world through what they create, whether that is recipes, products, photos, cookbooks, or whatever they dream of. Both times I attended Food Wine Conference, I immediately felt a sense of community. Wait, no, it was more than that. It was a sense of family, and every table in the place was the "cool kids" table, and you were welcome to sit at any of them. There were laughs, there were tears, there were hugs, and everyone was so real and authentic.
Twitter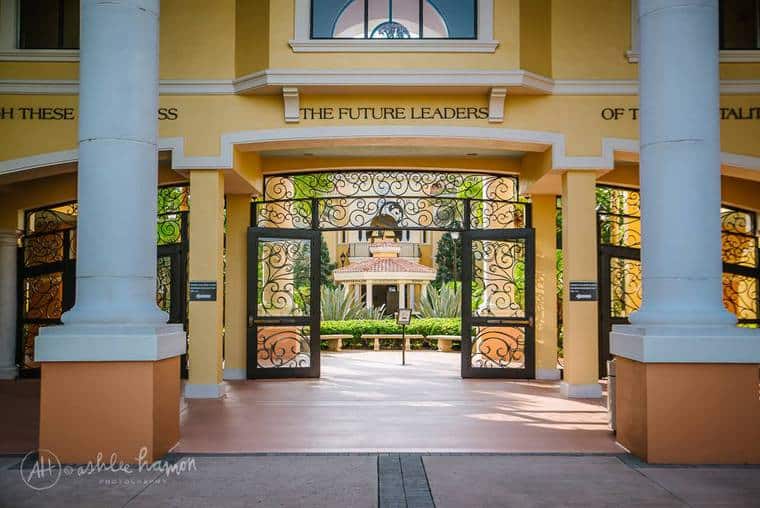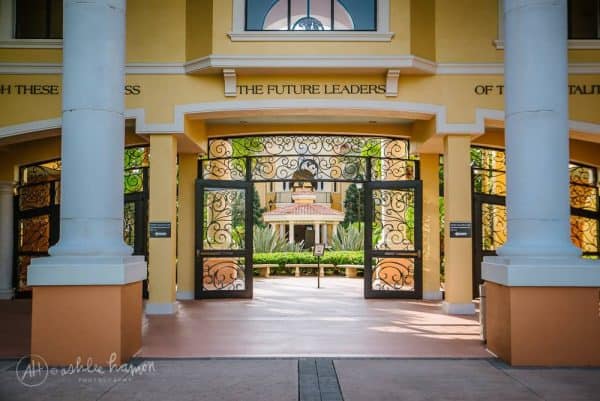 140 characters?! Are you for real?! While there may be time limits, you can be sure the Food Wine Conference agenda is packed with talks and hand-on sessions led by experts sharing their knowledge so that the attendees can become the future leaders of the industry. There's social media masters who will share their tips and tricks. Video and photography pros will help you up your game. PR and brand reps will give you their side of the story to help you establish relationships that build your brand and income. And let's not forget the chefs sharing some of their best tips. Oh, and a few fun surprises sprinkled in along the way.
Instagram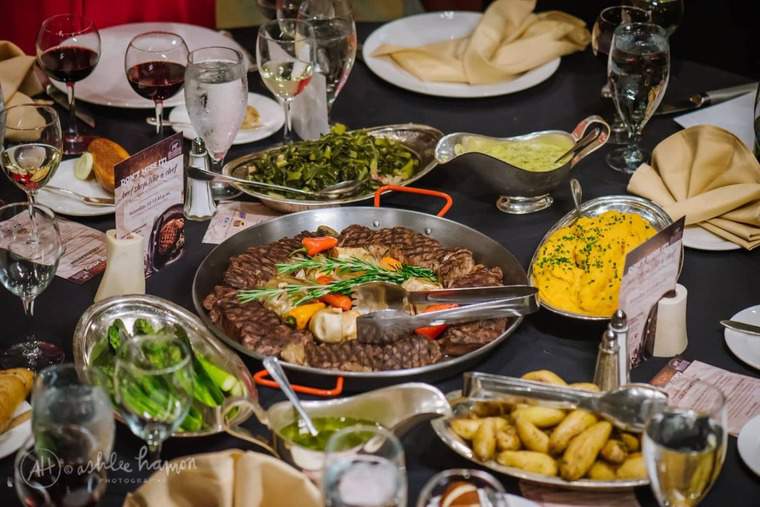 You won't just just be scrolling through photo after photo of amazing food and daydreaming that it would just show up in your kitchen. You'll be experiencing it yourself – the colors, the smells, and the flavors! And I can guarantee you won't be disappointed. From the chefs at Rosen Shingle Creek working their magic to Saturday Night's Sunday Supper featuring that impeccable Certified Angus Beef® Brand, plus snacks and meals featuring products from sponsors like Cabot Creamery Cooperative, Duda Fresh, and more, your friends will be drooling over your Instagram feed this time.
Pinterest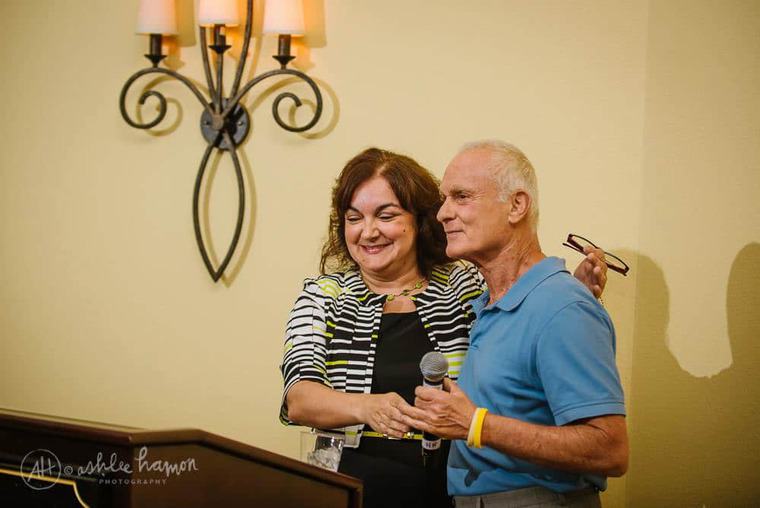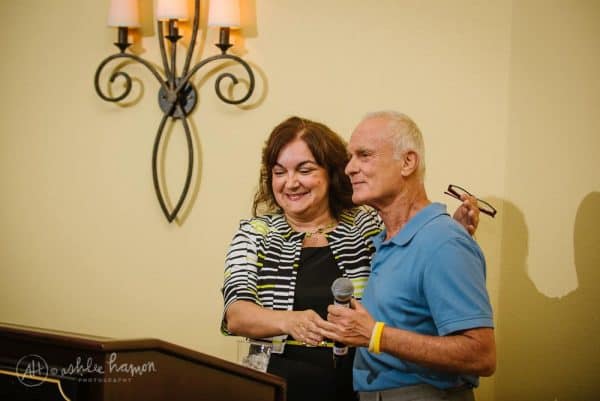 It goes a little something like this. "This is delicious! Where'd you get the recipe?" "From Pinterest!" As bloggers, we all know there's not some magical master of all things named "Pinterest". Behind all those pins are people who work hard to create incredible content. There's also an entire team behind Food Wine Conference working day and night so that each and every attendee has an unforgettable experience so that they want to come back the next year and tell all of their friends to join them. That means putting together an agenda with speakers that will educate and inspire. Creating menus that will captivate our palettes and produce Instagram-worthy photos. Ensuring that everyone knows where to be and when, that the speakers and panels have all of the AV equipment, and even that the hotel has plenty of rooms available for us. And let's not forget dealing with all of the inevitable little hiccups that go on behind-the-scenes that we never know about because they are doing such an incredible job. I know this team is doing all of that once again, and definitely even stepping up their game!
Snapchat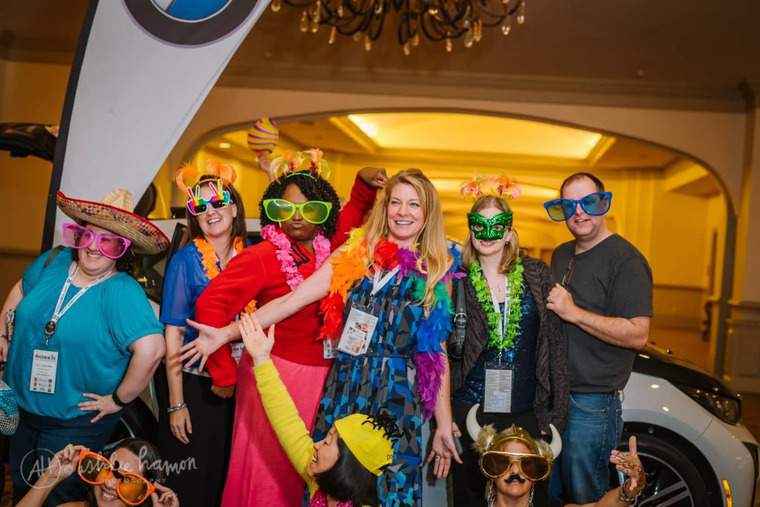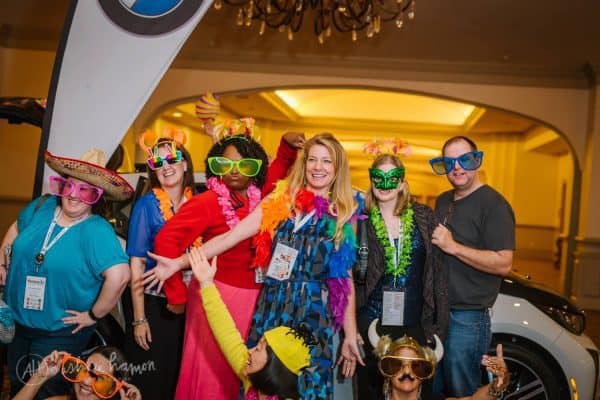 Unlike snaps, which disappear in twenty-four hours, at Food Wine Conference, you'll learn things and make memories that last a lifetime!
And if I haven't convinced you yet, then maybe you need to check out my recaps from Food Wine Conference 2014 and Food Wine Conference 2015. Then head over to the Food Wine Conference website to register. Use promo code CupcakesKaleChips at checkout to save $50!