Gluten-free dessert dips are a great gluten free dessert  or snack option, especially when you need a quick dessert, or you lack the time to make fancy gluten-free desserts. These gluten-free dessert dip recipes are the quickest and easiest way to cure a sweet tooth, without a lot of fuss.

Desserts are popular in my house… VERY popular. If my boys eat a healthy meal, I like to give them something sweet to eat afterward. Because of our food allergies, I make gluten-free dessert recipes most of the time, especially gluten-free no bake desserts. After all, why turn on the oven to bake a sweet treat when you can have something just as delicious with no baking required? In fact, some of them taste just like cookie dough, but made with a secret, healthier ingredient that packs tons of fiber and protein! And others are lightened up with Greek yogurt. Yay for healthier treats!
What makes gluten-free dessert dips so special?
I like making recipes for dessert dips because they take only minutes to make are a multi-purpose sweet treat. What I mean is, sweet dips are perfect for snacking as well as for dessert. You can always dunk graham crackers or cookies (gluten free, if needed, of course), but they are also a great way to get everyone eating more fruit by dipping apple slices, strawberries, and more.
I hope you're able to try a few of these easy gluten-free dessert dips. If you do, I'd love to hear from you! Come on over to my Facebook page and share a photo, or swing into my Facebook group, No-Fuss Food and Fun!
And after you look at these, you can also check out these 14 Sweet and Secretly Healthy Dessert Hummus Dips!
---
Caramel Apple Pecan Flourless Cookie Dough Dip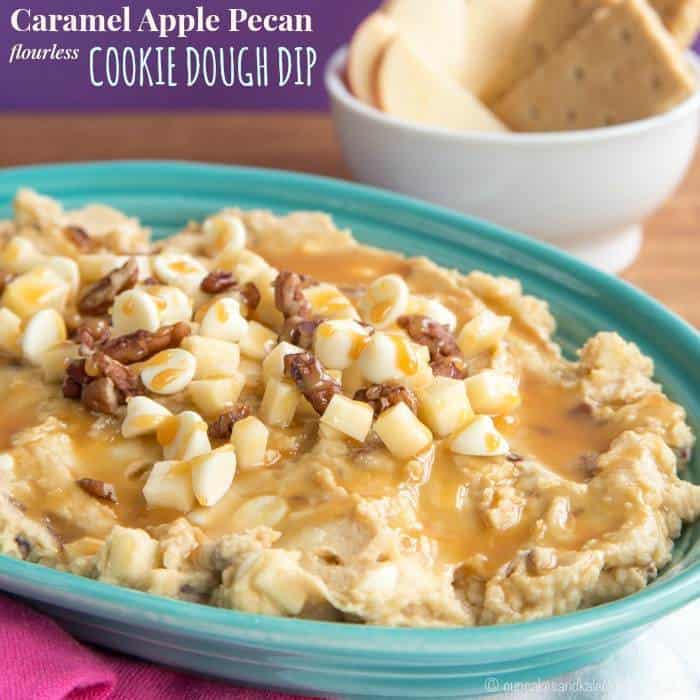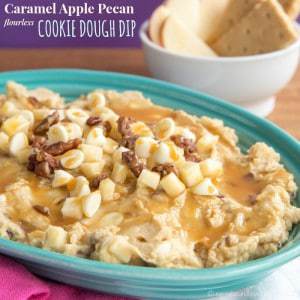 Flourless White Chocolate Macadamia Nut Cookie Dough Dip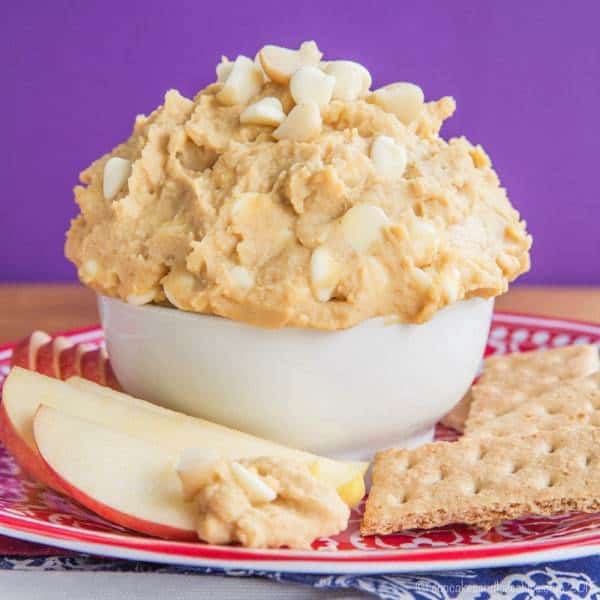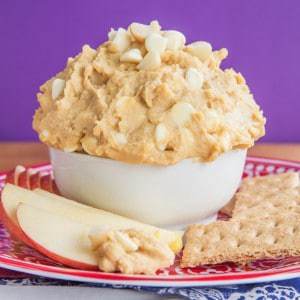 Peanut Butter Chocolate Chip Cheesecake Apple Nachos Bowls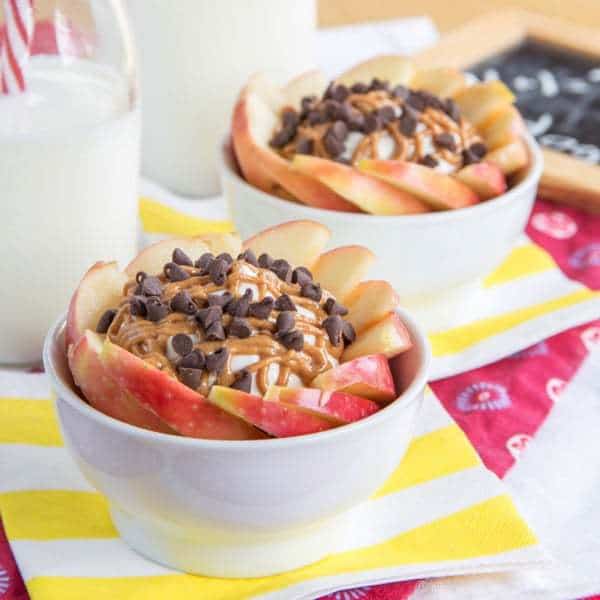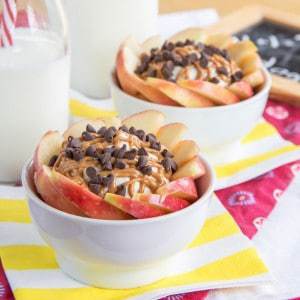 Strawberry Chocolate Chip Greek Yogurt Cheesecake Dip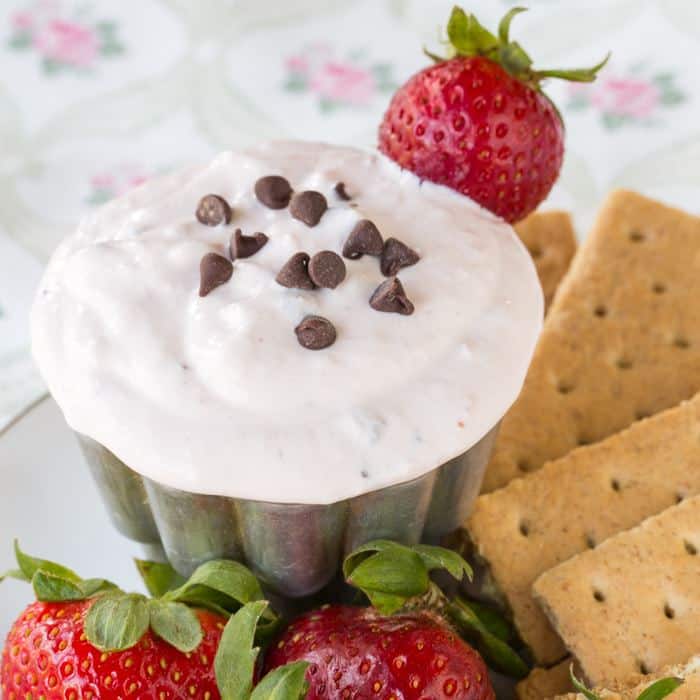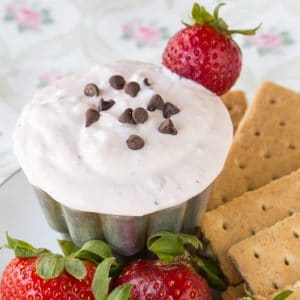 Flourless Almond Joy Cookie Dough Ball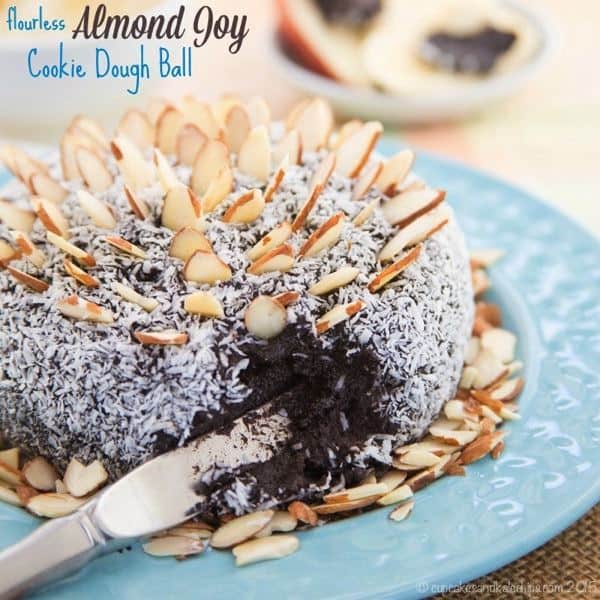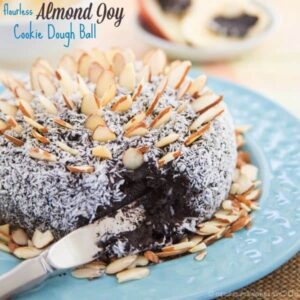 Flourless Monster Cookie Dough Dip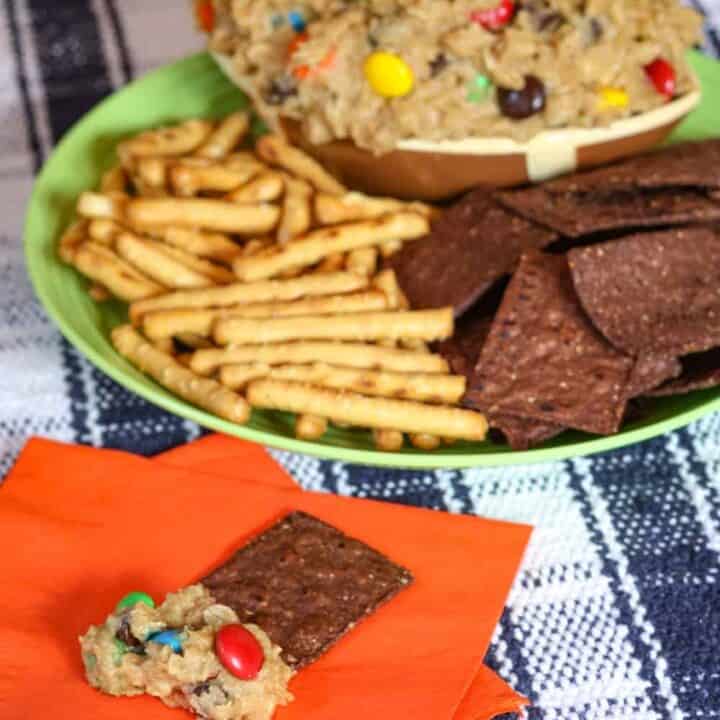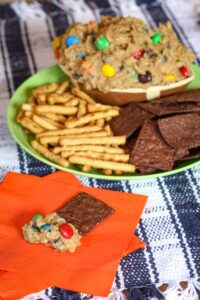 Red, White, and Blue Greek Yogurt Cheesecake Dip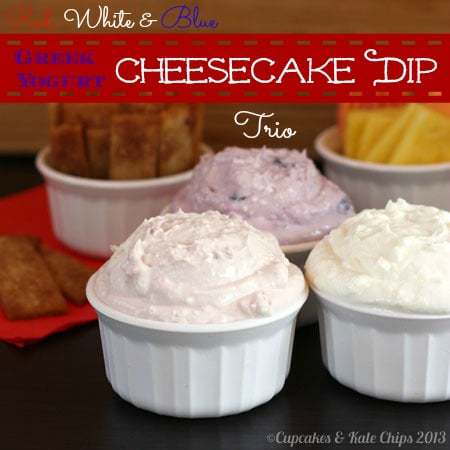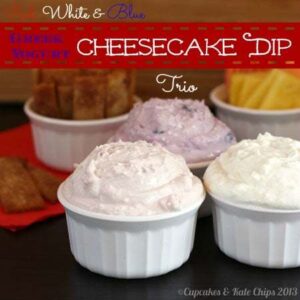 Chocolate Peanut Butter Cookie Dough Ball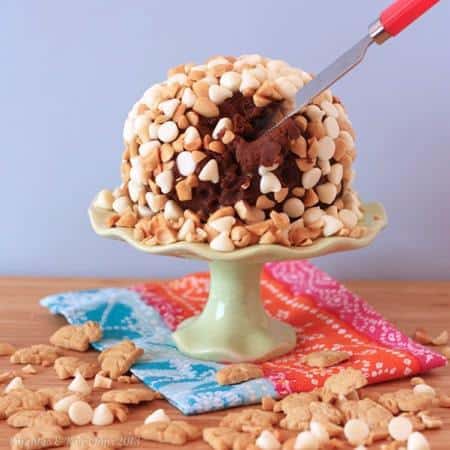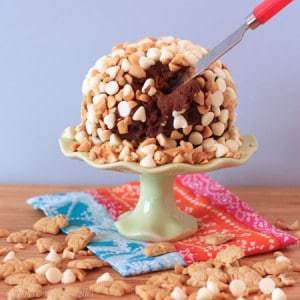 Peanut Butter and Jelly Cookie Dough Dip