This post may contain affiliate links. Read my disclosure policy.
Yay! It is time for another Crazy Cooking Challenge from Moms Crazy Cooking. To be honest, I was a bit disappointed when I saw that the assignment was Grilled Cheese. I have really been trying to stay gluten-free, and haven't been super-crazy about the gluten-free breads. But this challenge prompted me to buy some, and give it a go. And I figured, what better time than Celiac Awareness Month. So I picked up seem of Rudi's Gluten-Free Bakery Multigrain Bread. And I am so glad I did. I do make my grilled cheese sammies a bit more panini-like, not using a ton of oil. This technique helps to make the gluten-free bread nice and crisp on the outside, which I think improves the texture overall.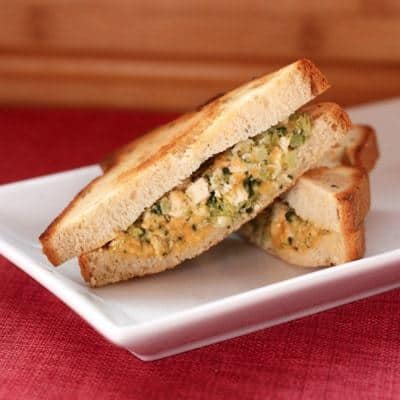 Grilled cheese has returned to my life! I've actually experimented with a couple of other sandwiches, and have plans for a few more. So I hope to have some more grilled cheese sammies out to you soon, tested out with both regular bread and gluten-free bread.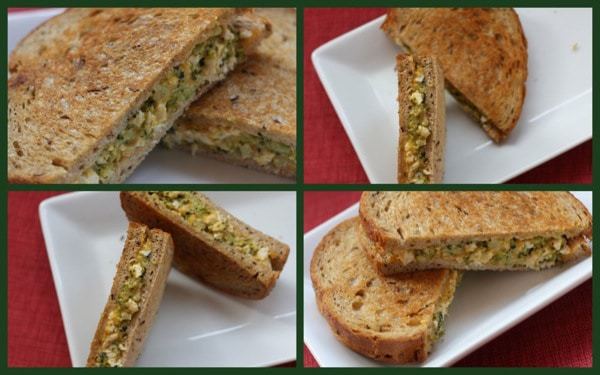 I don't remember what brought me to it, but I stumbled on this Broccoli Ham Grilled Cheese Sandwich from Cooking Classy. The Bug LOVES broccoli, so I knew I had found one that was definitely worth a try. But, The Hubby can't eat a lot of ham, so I thought about subbing in some chicken. Well, this made me think of the Pampered Chef Chicken & Broccoli Braid, which I have made many times (before the wheat allergy), and everyone always devours it. So I kind of combined the two ideas into this Chicken & Broccoli Grilled Cheese. This is an easy way to get the same flavors, but you only have to make as much as you need.
And I could make it on gluten-free bread for myself!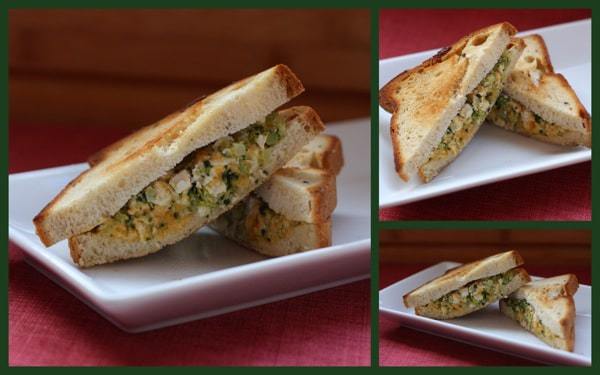 The Bug was definitely into it. The Hubby said it was good, but naturally he would prefer his grilled cheese with broccoli. But I am sure he just doesn't want to admit that he really liked it.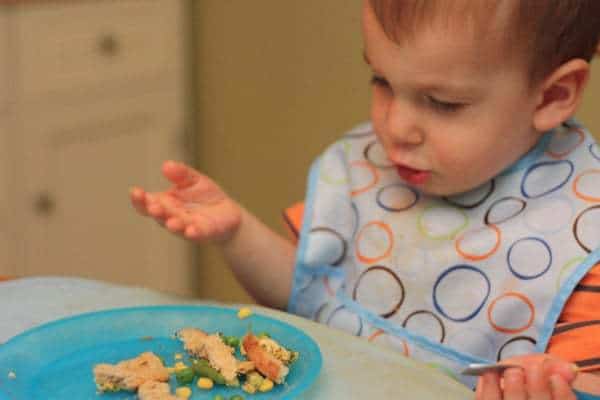 Say "Grilled Cheese!"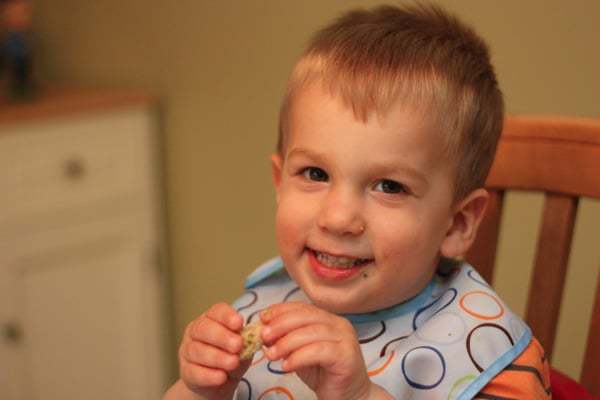 What are your favorite Grilled Cheese combos?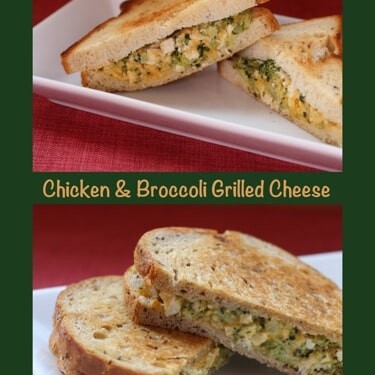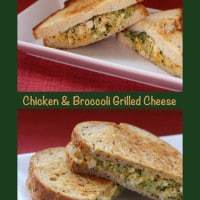 Chicken & Broccoli Grilled Cheese
Ingredients
About 4 oz. cooked chicken

shredded or finely chopped

1

c

steamed broccoli

finely chopped

3/4

c

shredded sharp cheddar cheese

1/4

c

Parmesan cheese

1/4

t

garlic powder

1

T

Greek yogurt

1

T

Dijon mustard

salt & pepper

to taste

8

slices

of your favorite bread

1

T

olive oil

1

T

butter
Instructions
In a medium bowl, combine the chicken, broccoli, cheddar, Parmesan, garlic powder, Greek yogurt, Dijon mustard, and salt & pepper.

Divide the mixture evenly between four of the bread slices, and top with another slice of bread.

Melt butter and olive oil in a pan over medium-low heat.

Cook the sandwiches for about 3-4 minutes per side, or until golden brown and the cheese has melted. Covering the pan with a lid during cooking will help the inside get all warm and gooey before the bread gets too browned.
Adapted from Cooking Classy's Broccoli Ham Grilled Cheese Sandwich and the Pampered Chef Chicken & Broccoli Braid.
Enjoy!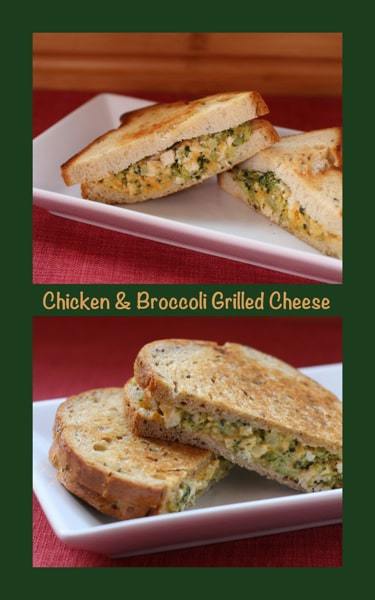 This recipe was shared with:
Recipes for My Boys' Thursday's Treasures
Amee's Savory Dish Fit and Fabulous Fridays #31