This post may contain affiliate links. Read my disclosure policy.
There is nothing more impressive than coming to your holiday table with a beautiful, juicy, and tender beef roast. But between the size, costs, and perceived time and effort, the roast intimidates many home cooks. I'm here to dispel all of those myths and prove to you that holiday roasting can be simple and take much less time then you'd expect with the The Best Tips for Holiday Roasting.
The Best Tips for Holiday Roasting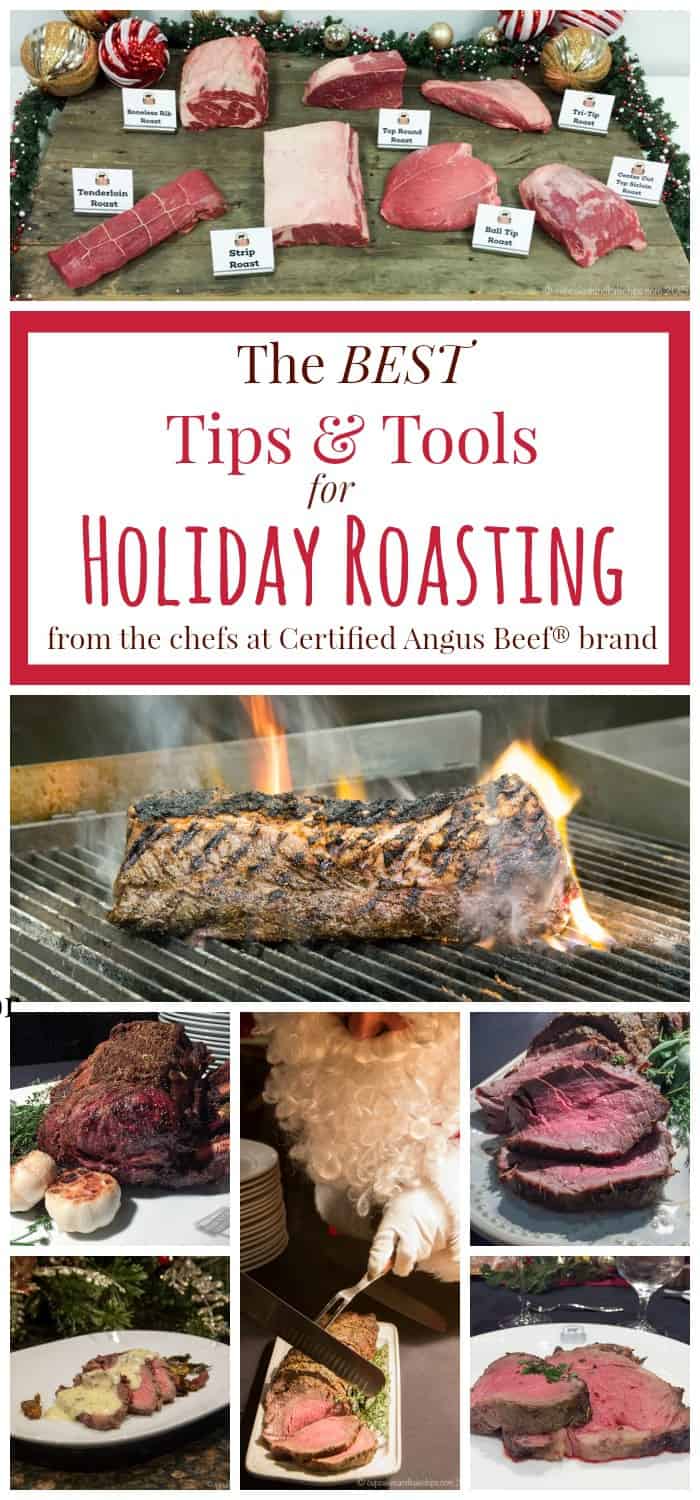 Disclosure statement: Certified Angus Beef® brand covered my travel costs and sponsored this blogger visit to their headquarters. I was compensated for developing this recipe, but received no additional compensation, and was under no obligation to write this post. As always, all opinions are my own.
Last weekend I had the pleasure of visiting the Certified Angus Beef® brand headquarters, in Wooster, Ohio. As part of a group of 20 bloggers from Sunday Supper, we spent two days not only getting background about the brand and why you should choose Certified Angus Beef® Brand, but also learning the best techniques for preparing the perfect roast. Not everyone can spend a weekend in the Meat Lab…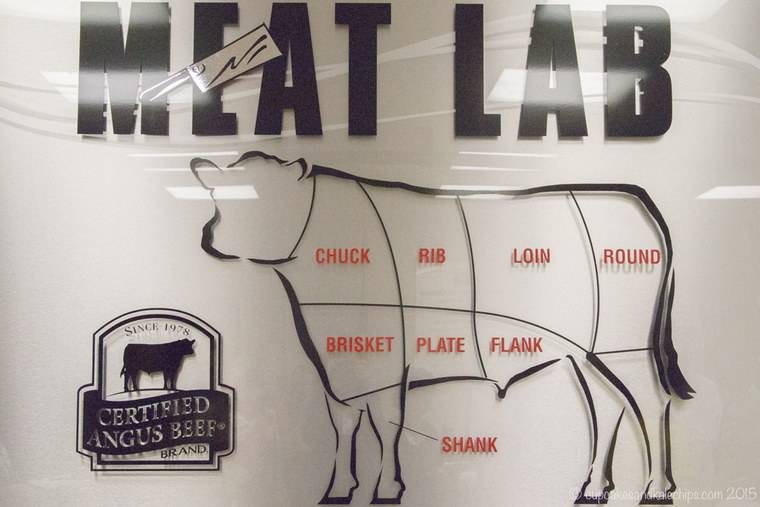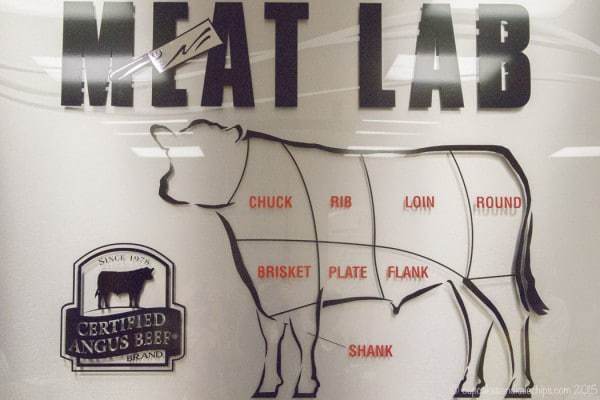 So I'm going to share some of the tips, tricks and tools they shared with me. And if you still want to learn more, check out the Certified Angus Beef® brand website and the RoastPerfect app for your iPhone or Android device to get more information, recipes, and video tutorials. Its's the next best thing to being in the kitchen with with Chef Michael, Chef Tony, Chef Peter, and Chef Ashley.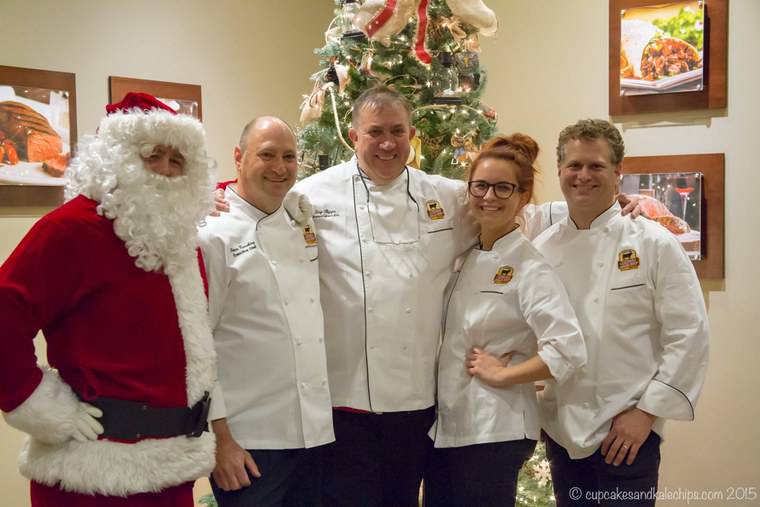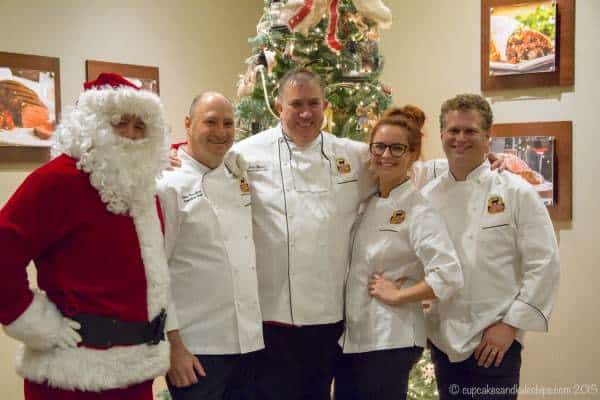 So let's get started…
[Tweet "Make the perfect holiday beef roast with these tips and tricks!"]
#1 – The Beef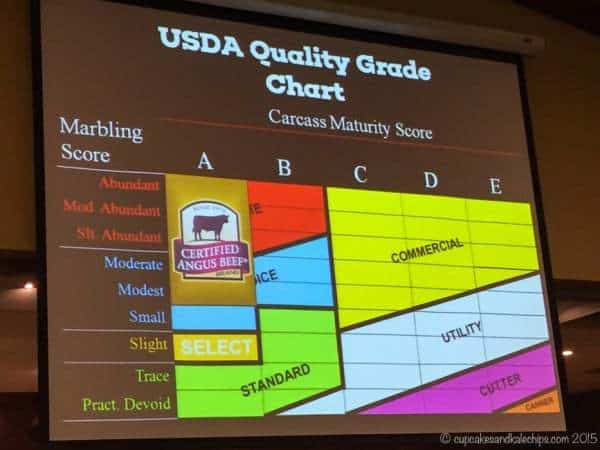 Why do we choose to eat beef? When people are surveyed, it comes down to one thing – taste! But not all beef is created the same. Beef must be USDA-inspected to be sold and eaten but this does not imply quality. A USDA Grader will evaluate the beef for quality, and only the highest quality beef can be Certified Angus Beef® brand. All beef is started on grass and eat grass for most of their lives. Certified Angus Beef® brand cattle are finished on grain to ensure that they achieve the marbling that is key for achieving the flavor and tenderness that is the hallmark ofCertified Angus Beef® brand.
Now I know what you are thinking – marbling = fat and fat = unhealthy. Well there are 29 lean cuts of beef, and cuts can be lean and still have marbling. You are not compromising your health by eating Certified Angus Beef® brand. Marbling has nothing to do with the fat on the outside of the meat – the fat that you often trim either before or after cooking. It refers to the fat in the lean portion of the cut. The difference in the marbling is minimal for the total amount of fat that you will consume, but it means a lot for flavor. And the fat that makes up the marbling in the lean actually has a favorable nutritional profile.
#2 – The Cut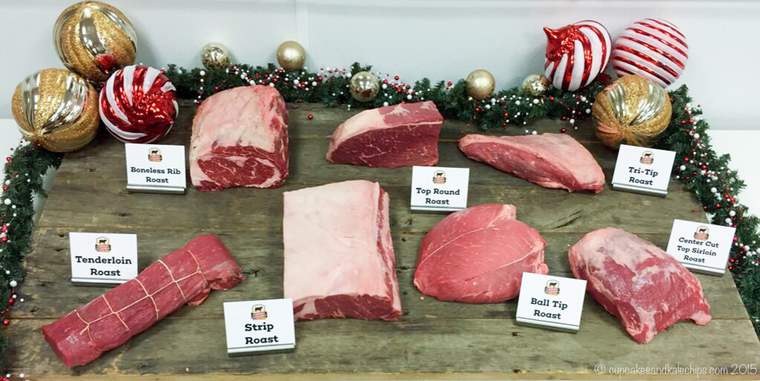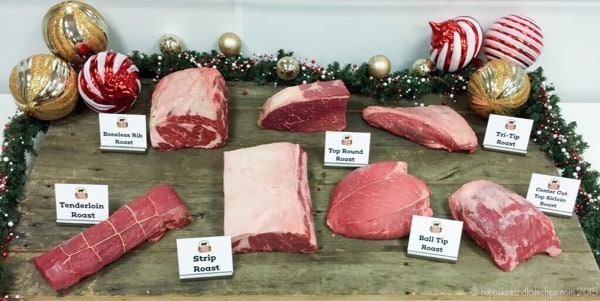 The Boneless Rib Roast and Tenderloin Roast are your special occasion roasts. Both are a bit pricier than other roasts, but are incomparable when it comes to flavor. The Prime Rib Roast is the most impressive – roasted with or without bones (without the bones it is known as a Ribeye Roast), it is juicy and tender with plenty of marbling imparting a rich flavor. The Tenderloin is lean, but with a succulent and refined flavor. The Strip Roast and Top Sirloin Roast are a bit more economical, but still with plenty of flavor and juiciness. The Tri-Tip Roast is sometimes hard to find, but if you can get your hands on one, it has amazing flavor. For leaner options, try the Top Round Roast and Ball Tip Roast.
If you haven't downloaded the RoastPerfect app yet, now would be a good time. Not only will it help you locateCertified Angus Beef® brand in your area, but it also will help you identify these roasts in your store and calculate what size roast you need for your guests.
#3 – The Trimming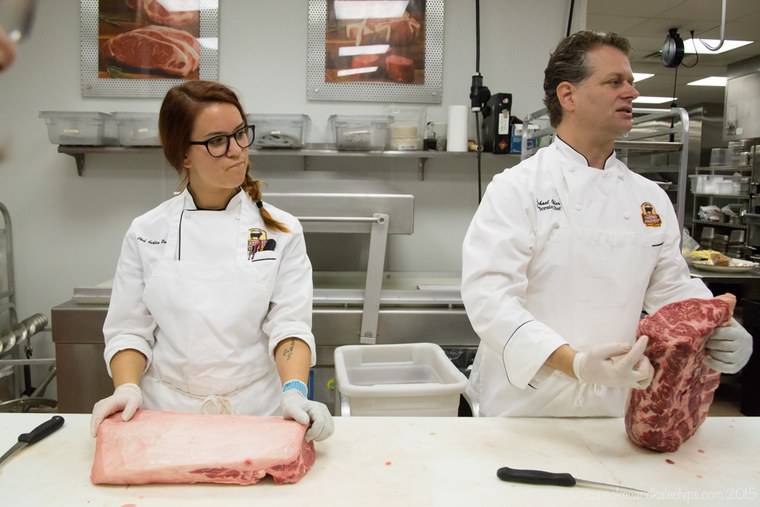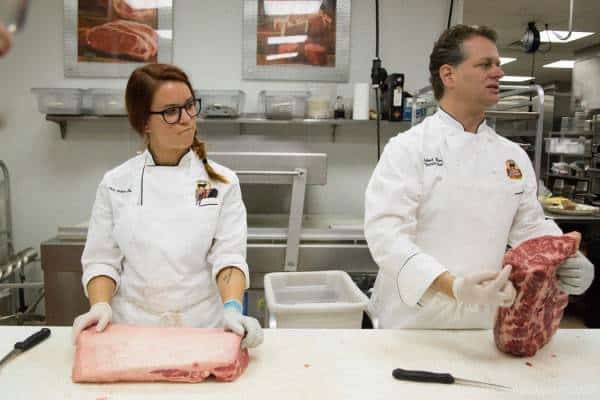 While you can get your butcher to break down your roast into a manageable size, you may still have to do a little trimming. If the roast you choose has a fat cap, you'll want to leave that about a quarter to a half inch thick. Using a very sharp knife that you've honed on a sharpening steel, you'll want to remove any silver skin, as this does not break down while cooking, so it is preferable to remove it prior to roasting. You might also want to pick up a pair of cut-resistant gloves to avoid any kitchen mishaps.
#4 – The Tying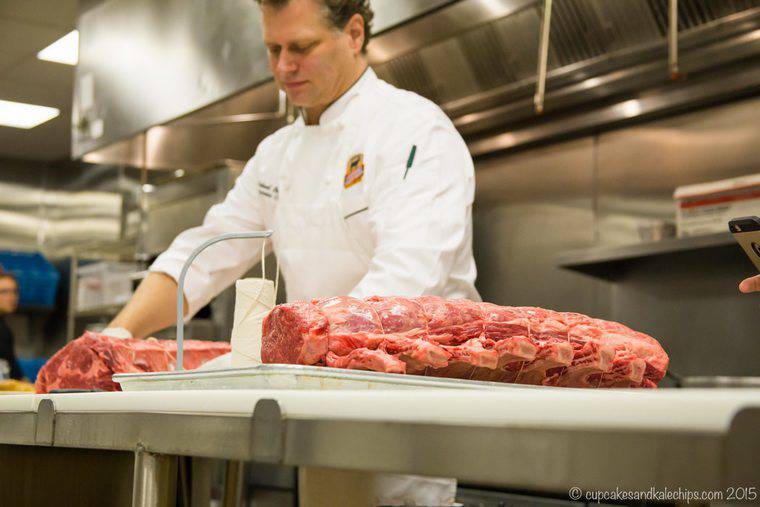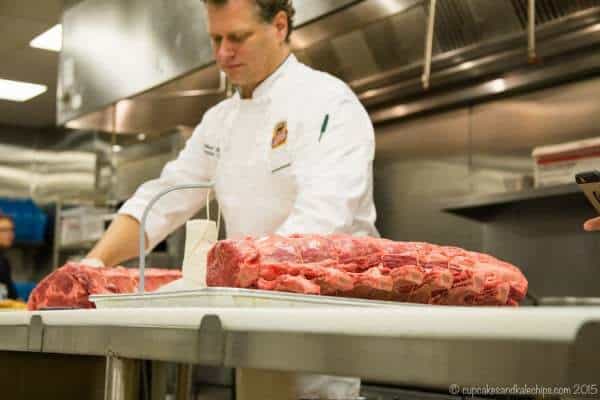 Tying isn't always necessary, but if you have a roast that tapers at one end, such as a tenderloin, or if it is a large, heavy roast that you want to retain its shape during the roasting process, you'll want to get some kitchen twine and tie your roast.
#5 – The Seasoning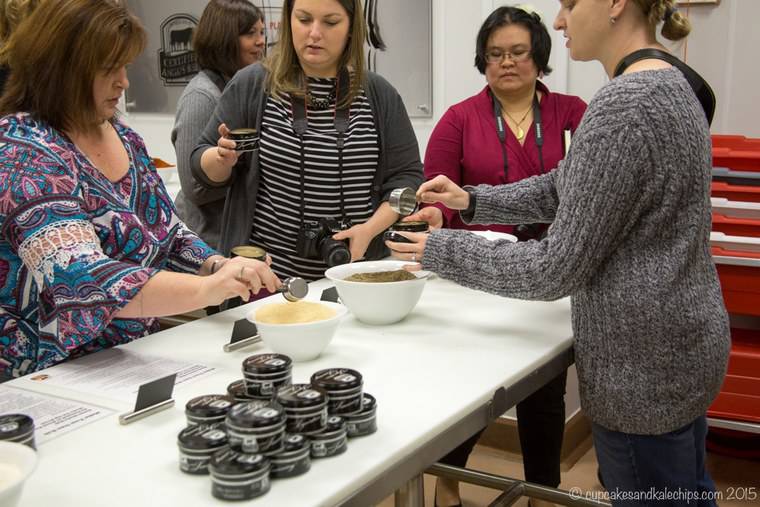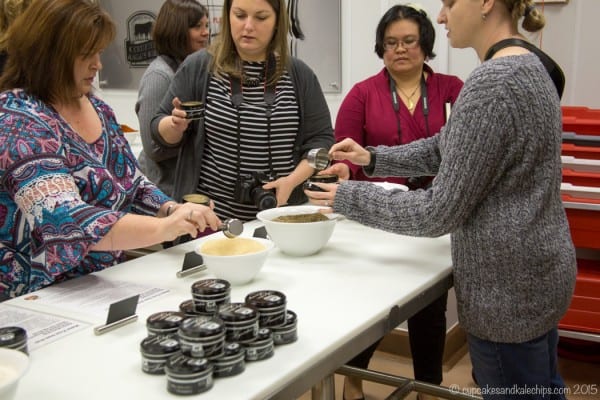 Because the beef is so flavorful, sometimes all you need is salt and pepper, but if you really want to impart even more flavor, you can blend up your own spice rub. Sure, there are plenty you can buy, but for the maximum freshness and flavor, grinding your spices with a mortar and pestle or spice grinder is the way to go. You can even use a wet rub, like this Cranberry Top Sirloin Roast. Other roasts, such as the Ball Tip Roast, lend itself to marinating, like my Apple Cider and Dijon Marinated Tip Roast.
#6 – The Searing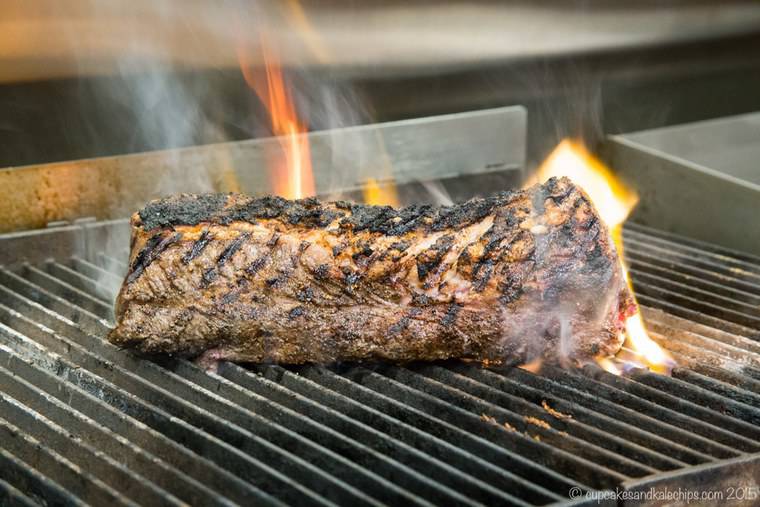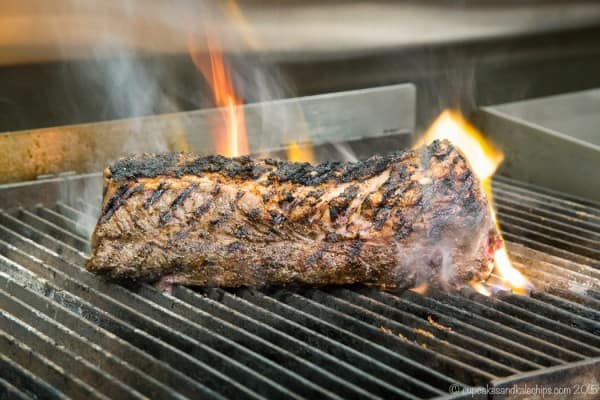 One option for searing is on a grill or in a cast iron pan or grill pan on the stove. If you use this technique, you'll want to ensure you have very high heat and use tongs to flip the roast to sear it on all sides, even the ends. However, you can also use the technique and timer on the RoastPerfect app and simple place the roast in the oven at a high temperature for about 15 minutes or so (depending on the roast) to achieve that crust prior to reducing the heat and continuing the roasting process.
#7 – The Roasting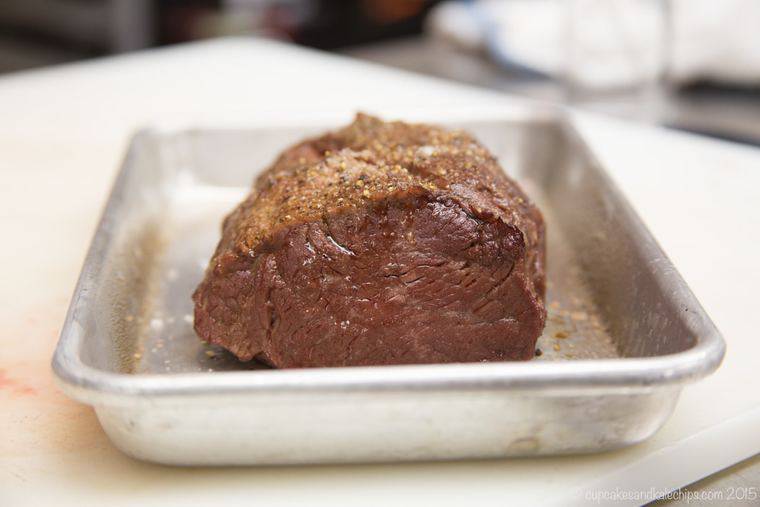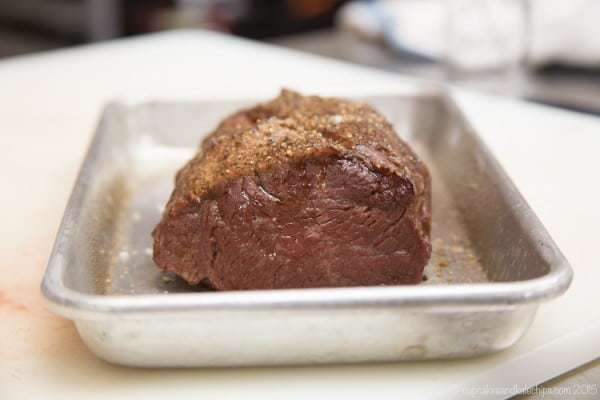 After you've seared on the stove or grill, or in the oven, it's time to lower the heat and roast, baby, roast. Place your beef in a roasting pan and pop it in the oven. Keep and eye, on the time, but more importantly on the temperature. When roasting, a thermometer is key to ensuring a perfect roast. You've spent the time and money, the family is waiting, smelling the amazing aroma coming from your oven. Don't leave it to chance. Pick up a good kitchen thermometer, and, if you think you'll be stepping away from the oven, how about one that you can monitor from your smartphone?! You want to target about five to ten degrees below your desired doneness.
#8 – The Resting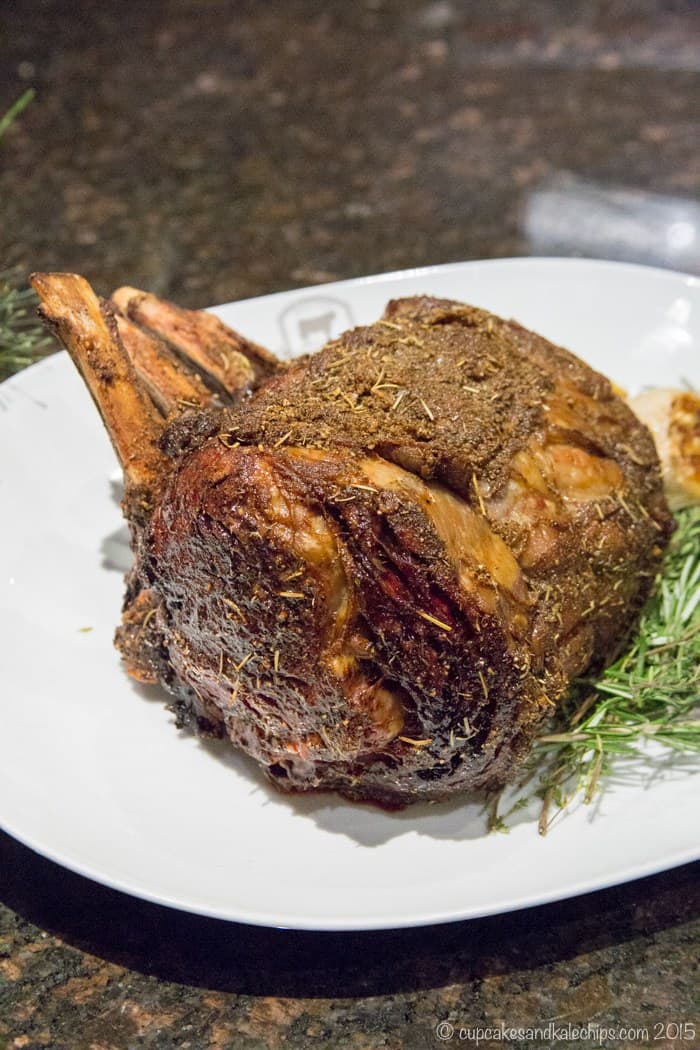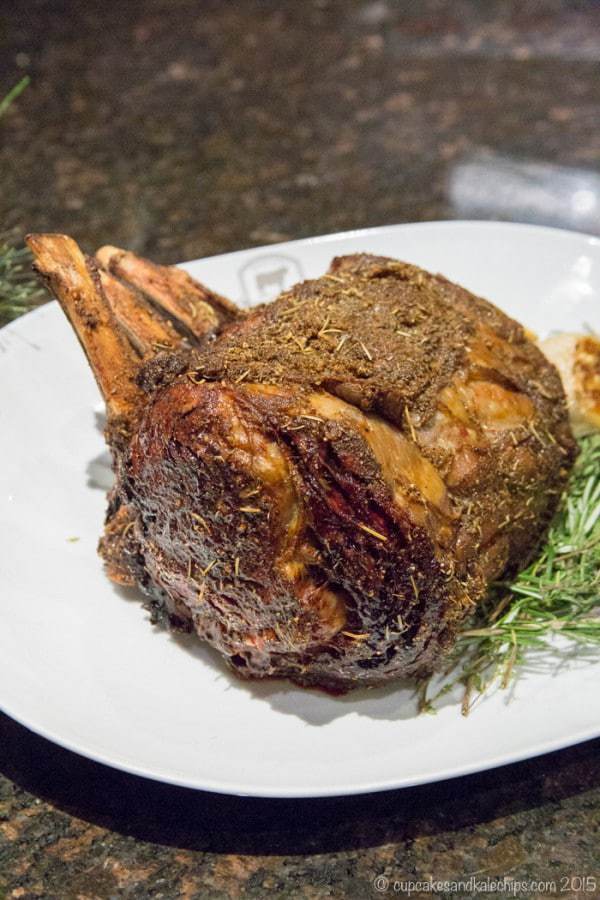 Now is the time that you are testing your patience. Your kitchen smells incredible. You've hit about five to ten degrees from your target temperature. Take that roast out of the oven, tent it with foil, and let it rest. Carryover cooking will bring it to the ideal temperature for your ideal doneness while sealing in al of those juices.
#9 – The Slicing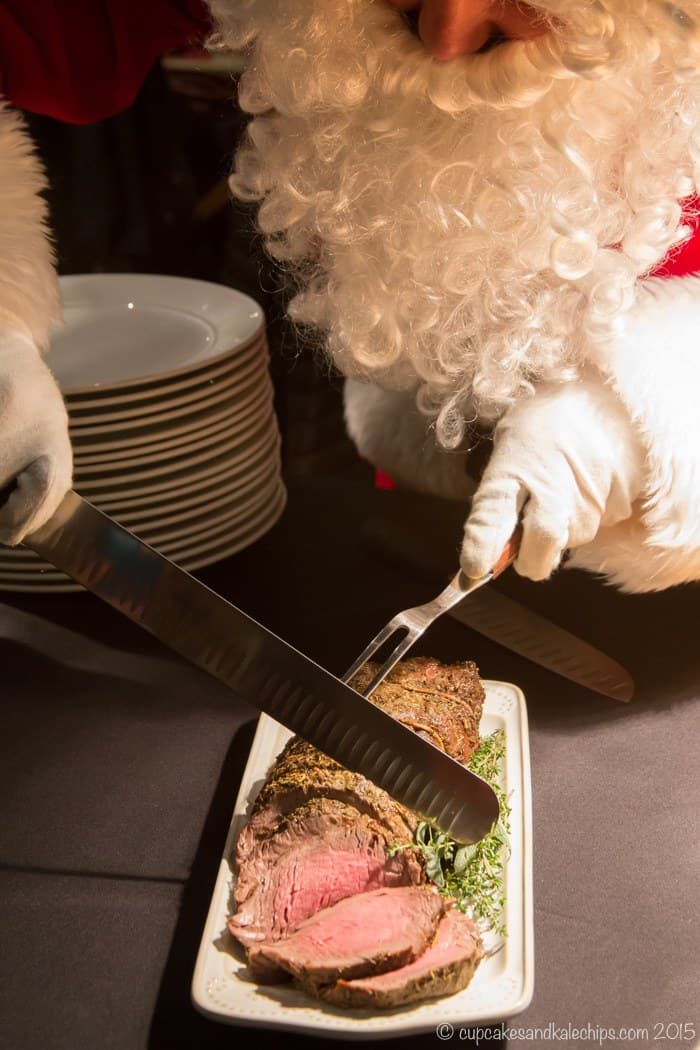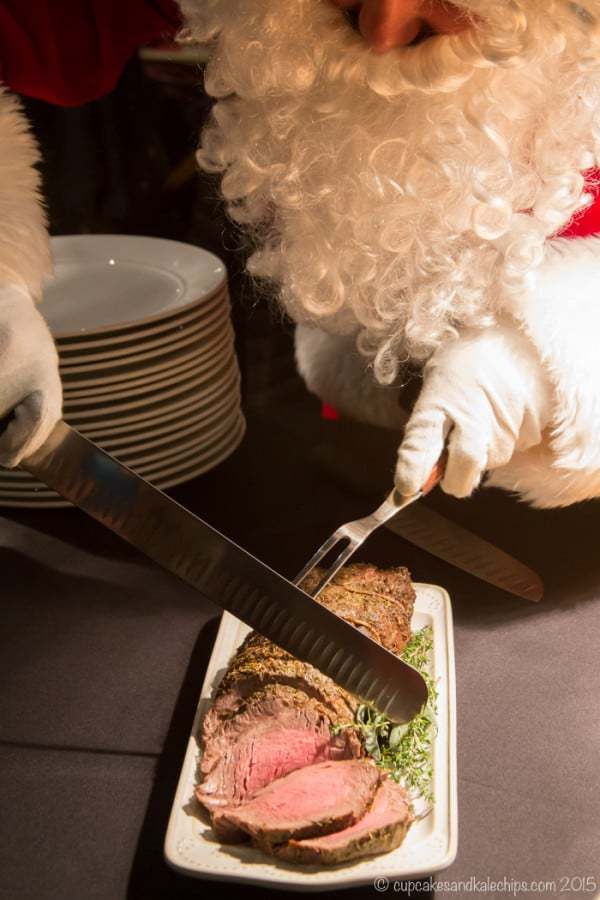 Break out the cutting board and the carving knife and slice your roast. You can cut it as thick or thin as you like, but be sure to cut it against the grain. On some roasts that is straightforward, but on other roasts, the direction of the grain changes. Just follow those lined for the most tender slices of beed you've ever had.
#10 – The Serving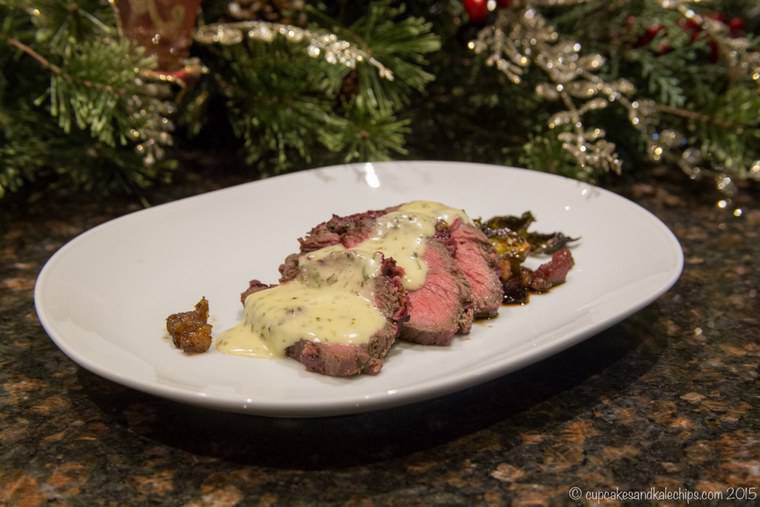 To sauce or not to sauce, that is the question. Well, you have plenty of options and if you are gluten free like me, that doesn't even have to be a traditional gravy thickened with a flour-based roux. A slurry of cornstarch or flour and any liquid (red wine is a nice choice) stirred into hot beef stock and enhanced with some of the pan drippings makes a rich sauce. A classic Bearnaise is a lovely addition, and the basis of that is eggs and butter. I'm also a sucked for a fabulous horseradish cream. Add some mashed potatoes, green beans, and dinner rolls, and you have a holiday meal that is sure to impress your family and friends.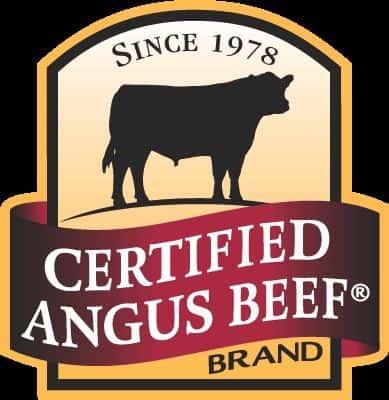 I need to take a moment to thank the folks at Certified Angus Beef® brand for a fun and informative weekend. I learned so much, but also had a wonderful time. The team from Certified Angus Beef® brand had such attention to detail in their planning of every aspect of this weekend that it demonstrates the pride they have in their company and product, and the commitment they have to the farmers and ranchers that own the brand. The Certified Angus Beef® Brand is non-profit, and their mission is to ensure the success these farming families. This weekend cemented my pride in promoting this brand that truly supports the livelihood of these families.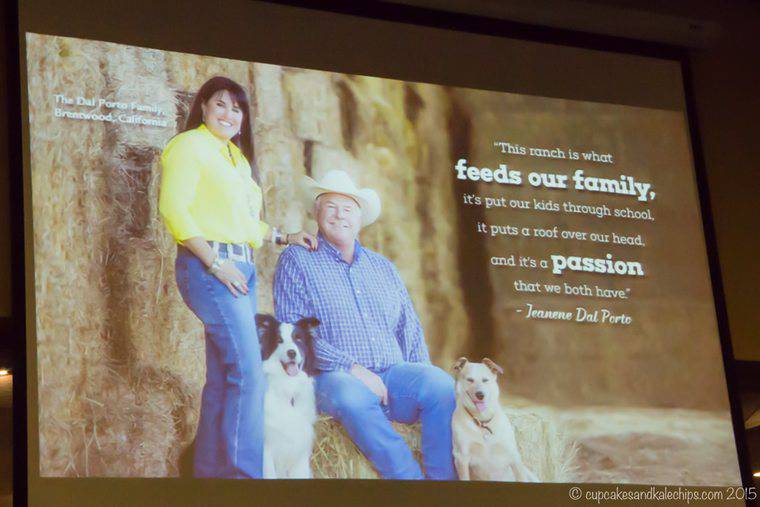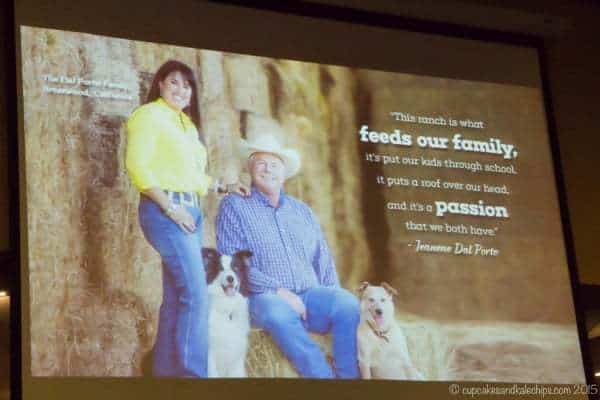 And in case you missed it, check out these amazing holiday roast recipes from the Sunday Supper bloggers that were part of this amazing experience…