This post may contain affiliate links. Read my disclosure policy.
I cannot believe it – two years ago today I posted my very first recipe here on Cupcakes & Kale Chips. So I'm taking the opportunity to say Happy 2nd Blogiversary to Me! Plus, I have some fun and exciting blog news to share!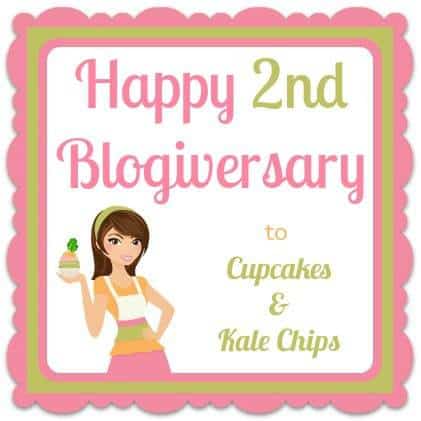 <
span id="more-6800″>
This has been such a fun couple of years. Granted I have had to take a couple of breaks when I was in my first trimester of my pregnancy, and then after Baby Smiles was born, but I have so enjoyed creating recipes and sharing the with all of you as I also share a bit about my family and get to know so many new friends. Thank you all for joining me on this crazy ride that is my life! I can't believe how much I've learned and how far I've come since I shared these Salted Caramel PB Krispie Bars. I mean, just look at those photos! Yikes! But you know, I do think I have to remake that recipe some time!
And now for the exciting news. First, I got myself a Blogiversary gift. If you've been to the site before, it's probably pretty obvious that Cupcakes & Kale Chips got a bit of a facelift, thanks to the sweet and super helpful Robin at Grits Design Group. We've still got some tweaking and cleaning up to do, but one of the coolest things is a recipe index with photos that will automatically be updated every time I add a new recipe. I'll give you a quick tour in a bit.
The second piece of news is that the Cupcakes & Kale Chips family is growing. No, I'm not having another baby. I'm bringing some lovely ladies on to my "team" as recipe roundup contributors. As of now, you'll only be seeing my Friday Fun posts every two weeks. On those other weeks, my awesome contributors will be bringing you fun themed collections of some of the best recipes from across the blogosphere, based on the season, upcoming holidays, or whether strikes our fancy. Without further adieu, I'd like you to meet…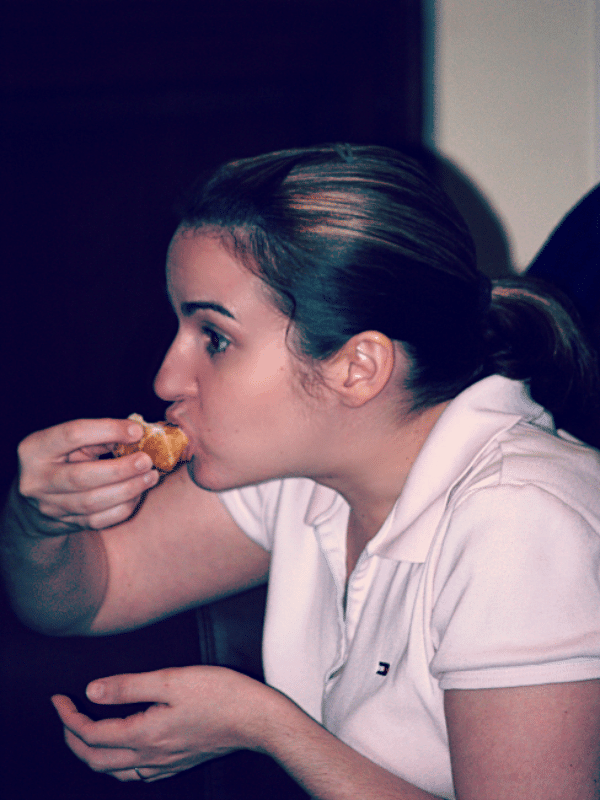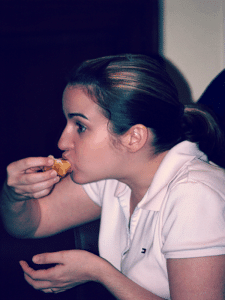 Jaime from Mom's Test Kitchen – Yummy Eats Recipe Roundup Contributor
Jaime is a wife, mom, virtual assistant & the blogger behind Mom's Test Kitchen, where she helps moms answer the toughest question their families could ask – "What the 'forks' for dinner?" On the rare occasion she finds some spare time, you'll find her enjoying a movie night with her husband or making a mess in the kitchen!
Keep up with Jaime on:
Facebook | Pinterest | Google+ | Twitter | Instagram | BlogLovin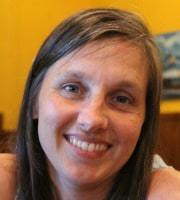 Nancy from The Bitter Side of Sweet – Tasty Sweets Recipe Roundup Contributor
Wife to an Italian, mother to a handful of kids, Nancy likes to cook and bake. Let's see what we can create! Let's eat!!
Keep up with Nancy on:
Facebook | Pinterest | Google+ | Twitter | Instagram | BlogLovin
And not wasting anytime, Nancy and Jaime will be helping me celebrate my Blogiversary this week with a couple of awesome collections of, appropriately, cupcake recipes and kale recipes!
And now for a quick tour of the new site. If you aren't already following me on your favorite social media outlets, you can easily find me by clicking on the buttons in the box on the top right, or enter your email address to have every new recipe (and roundup) delivered straight to your Inbox.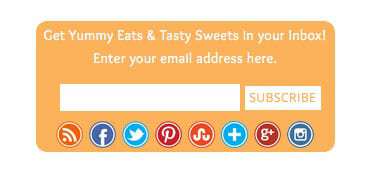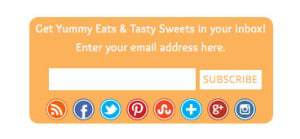 If you are looking fo a particular type of recipe, or just want to browse around, hover over the "Eats Recipes"…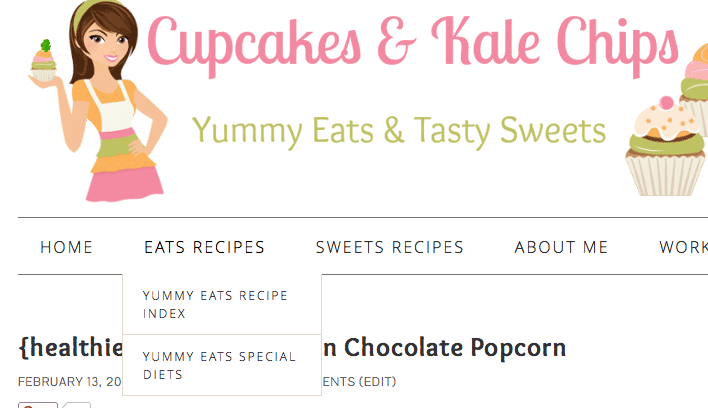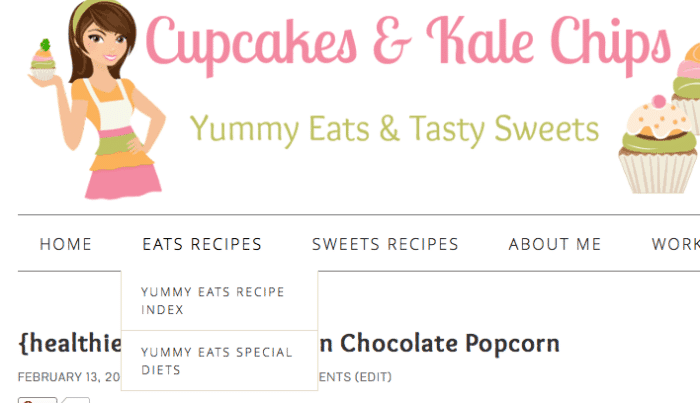 or "Sweets Recipes" and then you can browse the Index by category or by special diets (gluten free, vegetarian, and vegan).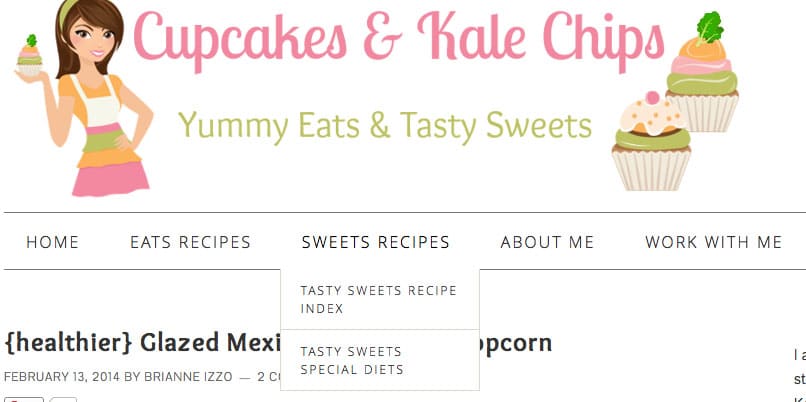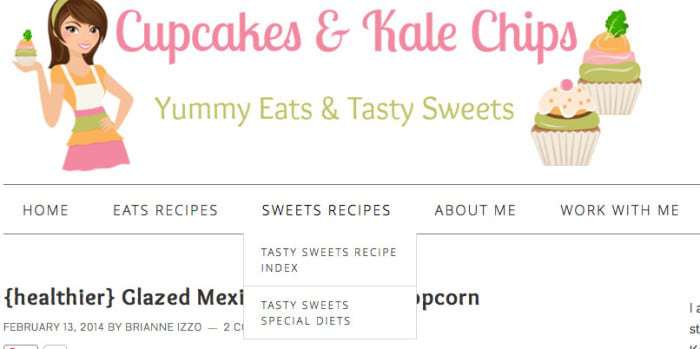 The index is sorted by category…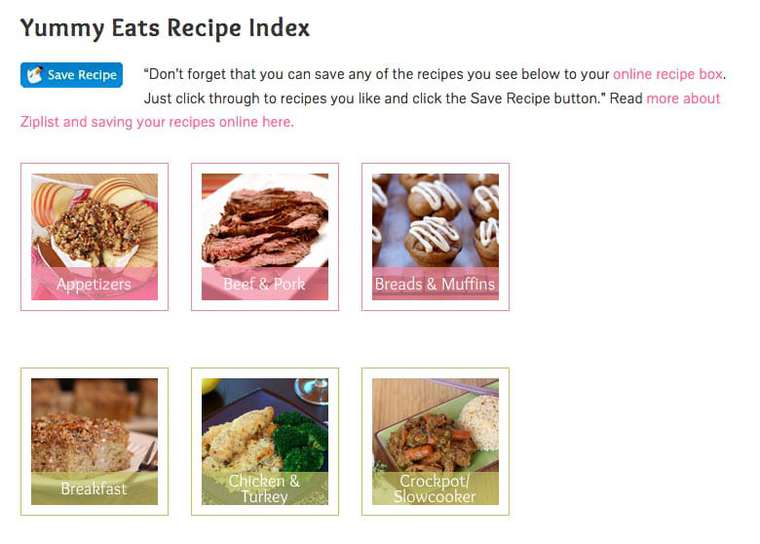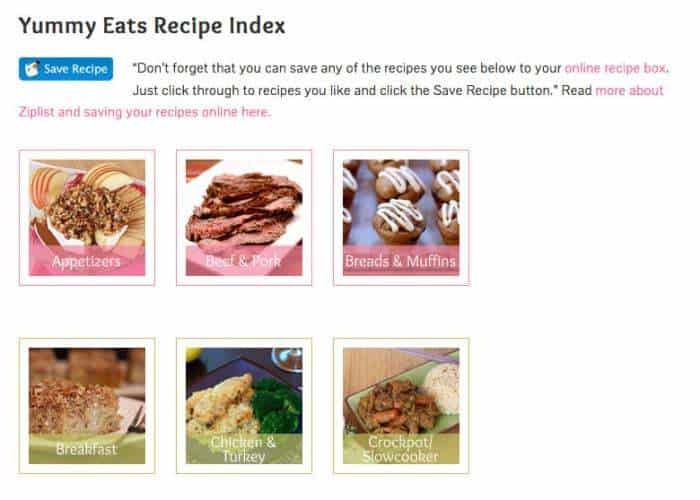 And when you click on the category you want to check out, you'll see photos of every recipe in that category (I still have to update some of the posts to display the right photos, so sorry if you see some random ones at the moment). Here are the Appetizers…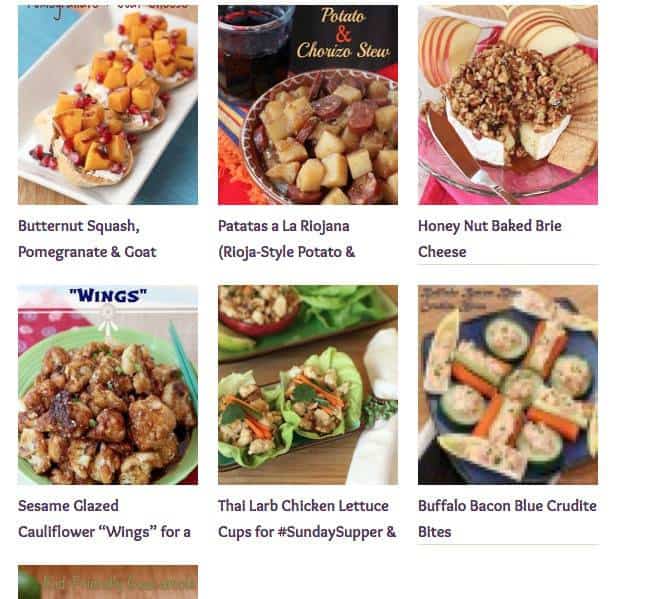 How cool is that?! So go ahead and do some browsing! I hope you find something you love.
So tell me – what do you think?