Are you a bargain hunter, coupon clipper, big saver?  Or do you aspire to be one?  I certainly do, and we can all get some awesome tips from Kaylee, and her blog Couponing & Cooking.  I'm sure she can help you get the most for your money if you win this $200 Amazon Gift Card Giveaway!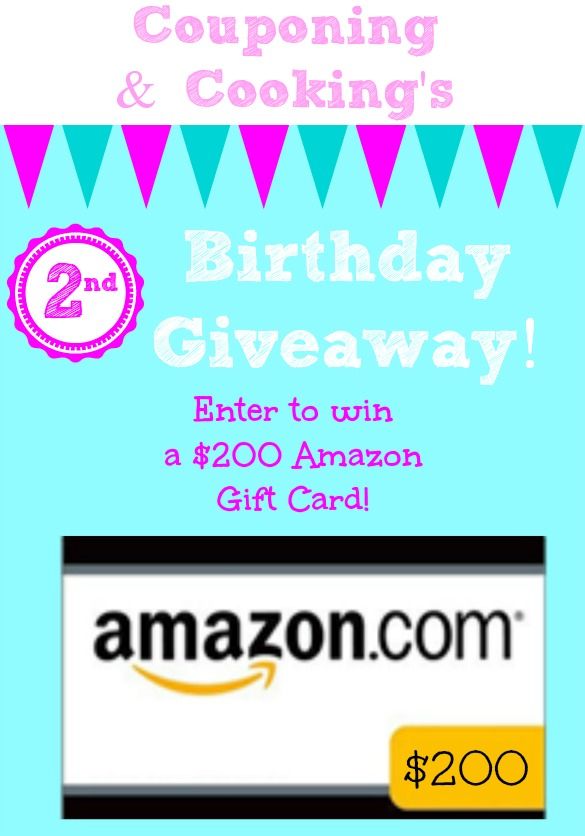 Kaylee is celebrating 2 years of Couponing & Cooking by teaming up with a great group of blogger friends to give you the opportunity to win $200 to spend on Amazon.  Not only can Kaylee help you save money, she also brings you delicious recipes, like this Light & Easy Feta Dip, which I have had my eye on for awhile, and this super-fun Caramel Apple Cheesecake Dip.  I hope you'll head on over to thank Kaylee for hosting this awesome giveaway, and I hope you discover some other great new blogs to follow as well as you enter.

Want to see lots more yummy food from me and my friends, and cute pictures of my kids?
Follow me! 
Or have Cupcakes & Kale Chips delivered to your Inbox by entering your email in the box on the left sidebar.
Disclosure: This post may contain affiliate links, which means I earn a small percentage from any purchases you may make if you click on them.  These companies have not contacted me.  I only use the stuff because I love it.)
If you like this post, you'll love these: